http://www.johnoverall.com/wp-content/uploads/2016/02/Episode243-WPPlugins-A-to-Z.mp3
Podcast: Play in new window | Download | Embed
Subscribe: Google Podcasts | RSS | More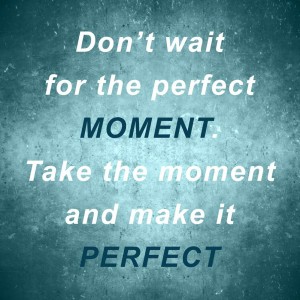 It's Episode 243 and we've got plugins for WooCommerce Price Matching, Creating Dynamic Pages, Remote Uploads, Blab Integration, Local Content and Stock photo tools. It's all coming up on WordPress Plugins A-Z!
Don't forget you can get the show notes at:
WordPress Plugins A-Z Podcast Can also be found at WPPluginsAtoZ.com or on Twitter @wppluginsatoz
And head on over and review us at:
WordPress Plugins A-Z Podcast can be found on Stitcher Radio Click here to Download app or listen online Now.
WordPress Plugins A-Z Podcast can be found on the iTunes Store here.
Follow the show on Twitter @wppluginsatoz
>>>Self Promotion of our businesses here<<<
WordPress as great as it is sometimes has trouble and when you face thI at trouble I am there to help you solve it get get you back up and running. This may be time for some Emergency WordPress Support for any question contact John at WPPro.ca/Emergency or give me a quick call at 818-850-7729. If you just need some quick tips to do it yourself check out WPPro.ca/Emergency
–
If you're seeking better ways to grow your site traffic, get more conversions and increase user engagement, consider joining the program at OnlineBizCoach.com. Marcus is preparing the entire course system now, and by signing up to the newsletter, you'll be first in line to join the new program when it opens later this month!
---
What to rant about?
The Kickstarter did not go as planned but we would like to thank those who believed in us enough to make pledges:
Manny Oliverez
Keith Brenneman
Jacob Buurma
Tim Stanley
Joe Hoey
John Castorina
Russel Lolacher
LowellAnn Fuglsang
Nick Skriloff
Jeremy Dawes
Neagu Ionut
Caroline Meyers
Joshua Rivers
PlanSo
Julia Wren
Shawn DeWolfe
Robert Lopez
Ar?nas Liuiza
Chris Hache
Michael Quinn
George Bowden
David Jackson
MaAnna Stephenson
Michael
RasMarcus
Listener Feedback / Audio Clips
Question from David about a popup bubble or similar to notify about new on website.
This plugin highlights new posts for your (returning) visitors. Posts that were published after the most recent visit by your visitor get a "NEW" label appended to their title. It's a great way to help users find new content and to increase your pageviews.
*WordPress Plugins Reviewed by John Overall**
Cosmos
Referred to us by John Castorina
premium Plugin
The Lowdown:
This plugin allows you to create dynamically loaded landing pages which is very useful if you have an ecommerce store and running an ad campaign on say google. Setup will require you to do a little research and planning on what you want to achieve but it looks to be very worthwhile.
What Cosmos does well is to use incomeing URL strings to change the content loaded on the page. For instance if you run a health product store and you have an ad focusing on Sports nutrition. You can use a url parameter keyword of say protein powders and when someone arrives from the ad carrying that url string the page will automatically load all the products for protean powders.
This plugin will make it easy to create the landing page you want it just take a little research and planning to get it all right but worth the time. There are lots of ways to use this plugin even if your site is all about the content.
Also look for the interview with John from Cosmos
Rating 4 dragons.
Simple Live Press
premium plugin
The Lowdown:
This is a great plugin if you are using Blab and if your not using it then you should. What it does is take your blab and then auto create a post for you taking the comments from the timeline in blab and turning them into comments on your post.
This allows you to create a post that is pre-populated with comments and the conversation is already started for you. It has numerous customization's that allow you to make the display fit into your site. You can even add in an email opt-in box to the bottom of the blab player.
A couple nice features about this plugin is that it brings in any blab where you are made a host and sets them as pending so you can add additional material and also edit all the comments that are bought in with it.
Rating 5 Dragons
Bigstock
Version: 1.0.0
Author: Bigstock
Last Updated:

4 days ago

Requires WordPress Version: 3.0.1 or higher
Compatible up to: 4.4.1
The Lowdown:
If you are like me have a bigstock photo account this is perfect for you. It make getting that image quick and easy into your site. The only thing I wish it would do is have access to all the images I have already bought and not just the new ones..
Rating 3 Dragons.
*WordPress Plugins Reviewed by Marcus Couch**
Offline Pages plugin allows you to cache your entire WordPress site locally on iPad, iPhone, or Mac, then browse it while working offline, e.g. in Airplane Mode or when there is no network connection available. The plugin works in tandem with Offline Pages Pro or similar app. Together they efficiently synchronize your WordPress articles with on-device cache to provide a complete offline browsing experience for the entire site.
Rating: 4 out of 5
The Price Match for WooCommerce plugin makes it easy to implement and administer a price guarantee in your WooCommerce store! If a customer finds a lower price for a product at a competitor, they can submit a price match request via a form on the product page, and you can choose whether to approve or deny each request by clicking the appropriate link in the notification email or in the WordPress admin. If a request is approved, the customer receives a one-time-use link that allows them to purchase the product at the approved price – no need to manually discount their order!
Rating: 4 out of 5
Upload files from url to your website. You can upload zip, rar, flv, mp3, mp4, png, gif, jpeg, and pdf files. Just enter file urls in input box, and it will automatically download the files to your website.
Rating: 5 out of 5
John's discussion this week about a project.
Marcus talks about Membership Sites and how that is fast becoming his new role and specialty.
John's Plugins: Cosmos – 4, Simple Live Press – 5, Bigstock – 3
Marcus' Plugins: Offline Pages – 4, Price Match for WooCommerce – 4, Remote upload – 5
Commercial:
It is easier than ever now to share your Fitness Story **Start Your own Free Fitness Blog/Website at http://TheFitYou.ca ** The Fit You is a health and fitness community WordPress website where you can have your own free blog/website and for only a few dollars you can have a full complete e-commerce site without all the headaches of keeping it upto date. Check it out now at http://TheFitYou.ca
Be sure to sign up to Marcus' mailing list at MarcusCouch.com! He has a lot of new, exclusive content that he doesn't blog, but adds to his private newsletter. Come see what he's got going on!
Just some reminders:
Rate us at iTunes, blubrry.com, ViaWay.com, Stitcher Radio and any place else you find us.

How to Contact Us:
John can be contacted at:
Marcus can be contacted at:
Marcus Couch can be contacted at his website at marcuscouch.com  

Twitter  @marcuscouch
and remember to follow the show on twitter @wppluginsatoz
https://www.johnoverall.com/wp-content/uploads/2016/02/perfect-moment.jpg
999
999
John
https://www.johnoverall.com/wp-content/uploads/2017/10/John-Overall-Logo-PNG-to-go-on-GREEN-Horizontal.png
John
2016-02-03 06:49:12
2016-02-03 06:49:12
WordPress Plugins A-Z #243 Remote Uploads, Blab Integration