http://www.johnoverall.com/wp-content/uploads/2016/03/Episode248-WPPlugins-A-to-Z.mp3
Podcast: Play in new window | Download | Embed
Subscribe: Google Podcasts | Stitcher | RSS | More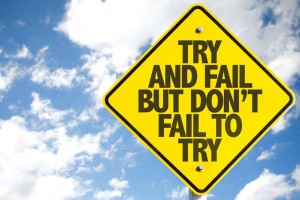 It's Episode 247 and we've got plugins for Site Caching, Resetting Your Database, Infusionsoft Integration, Training Course Creation, Contact Forms and a great new drag and drop pricing table plugin. It's all coming up on WordPress Plugins A-Z!
Don't forget you can get the show notes at:
WordPress Plugins A-Z Podcast Can also be found at WPPluginsAtoZ.com
And head on over and review us at:
WordPress Plugins A-Z Podcast can be found on Stitcher Radio Click here to Download app or listen online Now.
WordPress Plugins A-Z Podcast can be found on the iTunes Store here.
Follow the show on Twitter @wppluginsatoz
>>>Self Promotion here<<<
WordPress as great as it is sometimes has trouble and when you face that at trouble I am there to help you solve it get get you back up and running. This may be time for some Emergency WordPress Support for any question contact John at WPPro.ca/Emergency or give me a quick call at 818-850-7729 book John now at http://WPPro.ca/BookJohn
–
My newly created Membership Coach program is your go-to resource for all the Training, Advice, and Support needed to Develop and Grow a Profitable Membership Site. Be sure to head over to MembershipCoach.com and get on the waiting list for the first sessions, launching soon. You can join for as low as $299 Lifetime, with a full money back guarantee. You can also follow @membershipcoach on twitter to get the latest release dates and news.
John's Rant: What to rant about?
Thank Our Donors
We can start thanking donors to the show since putting up the donation page we have had a couple people donate to the show. After some though on the subject and look at how other shows handle the segment on thanking their donors I feel we will thank everyone who donates $50 or more with an acknowledgment and all those below will be anonymous
Listener Feedback / Audio Clips
@John, just caught the podcast, thanks for the review!
– Good info on calling out the affiliate links, had not heard that from anyone yet. Not trying to hide the fact, just never occurred to me it was a thing.
– You can use it to watch other domains if you want, you just need to import them as well and mark to watch. No need to mark as Owned 🙂
– What domain monitoring/management tools are you using currently? You said you use some other tools already?
I definitely appreciate the time you guys put in to the show 🙂
A bummer from the review was projecting that my entire motivation to make Domain Check was for affiliate links. I'm a programmer. I spent 6 months of my free time programming Domain Check because I wanted the tools and I enjoy programming. Domain Check is a personal project outside of work.
I have multiple domains across multiple registrars, personally. I am a CTO and my business has 40+ clients who have domains and SSL certs scattered across providers. I was an early employee at Zynga, our SSL cert expired one day taking down the entire company. Google recently lost google.com, Trump stole jebbush.com , etc. You even say you have your own domain monitoring tools already set up. I made Domain Check because domain management is an actual ops and administrative problem. The coupons are there because I forget to use them and my admins complain to me I'm wasting money. When they're in my face & they work I use them. I thought it was also clever to try to monetize my free plugin with useful, in context affiliate links rather than hiding functionality behind memberships or pro versions.
Definitely belittled the actual, real work I put in over 6 months of my free time to make a functional, complete, domain management plugin when it gets reduced to the concept of affiliate links. Booooooooooooooooo. I wouldn't suggest you guys have done ~250 podcasts with written notes just to get ads online because the ads aren't the focus.
Other than that I genuinely enjoyed the review 🙂 I really do appreciate the time you guys put in to actually using my plugin because, as I said, I spent 6mo of my free time making it so I know what it means to be putting in the personal hours. This was my first actual review/feedback, and I know you've provided that for a lot of other plugins, so thank you! 😀
If you like domain names/fun tools you may like this feature I made on my website, its all the available trending topic domain name checks: http://domaincheckplugin.com/trending
The Twitter account tweets out the most popular available one every hour 🙂  https://twitter.com/domaincheckplug
WATCH OUT THERE ARE AFFILIATE LINKS ;-D
/joey
*WordPress Plugins Reviewed by John Overall**
ZenCache — Now Comet Cache
Version: 160222
Author: WebSharks, Inc.
Last Updated: 1 week ago
Requires WordPress Version: 4.1 or higher
Compatible up to: 4.5-alpha
Active Installs: 60,000+
The Lowdown:
As anyone who has listened to this show for a while know I am not a fan of caching plugins but due to increased traffic on the WP Plugins site and not having the ability to move it to its own server
Side Note;
After I Installed Zen Cache I discovered they changed names and decided to look at it. https://cometcache.com/blog/announcing-comet-cache-formerly-zencache/
Coment Cache is what it is now due to the idiocies of companies and names It seems ZenDesk thinks they own the name ZEN well they suck big Donkey Balls and I will do my best to divert users away from their platform and for a company that had admitted they could not own the ZEN prefix as stated here http://www.scribd.com/doc/149116838/Zendesk-Zenbilling-Notice-of-Opposition-F-Complete-6-19-13 they are awful big duchebags. …. and well I'll get off my soapbox here. more duchenesses http://calvincorreli.com/2013/06/20/help-zenbilling-find-a-new-name-backstabbed-by-85m-in-vc-funding-zendesk-friends/#commentform
End side note
OK back to the caching plugin this plugin seems to work well in the MU environment and has to be network activated.
This plugin seems to work very well after applying it to the WP Plugins A to Z site load improved by 4 sec and one of the beauties of this plugin is that if you are logged in you do not get the cache files which can cause issues when creating posts or doing other work.
This is a very good performing cache plugin and pretty easy to get installed and going. I also installed it onto my other network at http://TheFitYou.ca and received a massive speed increase.
Rating 5 Dragons.
Zippy Courses
Premium Plugin
The Lowdown:
This is a course creation plugin that is on its face pretty simple to use but when things go wrong they are hard to diagnosis and fix. It is pretty easy to get setup and even comes with a theme for using it, I do like the way it adds the courses but dislike that it gives you no controls over the restrictions except for the basics.
While working with this plugin for a client who had it installed for a while and was running a course from it for no real explainable reason it lost all the abilities for the downloads to work and offered no way to fix the issue. It also seems that their community does not offer a forum for support and answers.
Rating 3 dragons (wanted to give 2.5 but I don't do half marks and that may change as I am seeing more and more I want to give half stars to.) (After dealing with their support during the issue we were having I will raise the Rating to 4 since their support was so great and very helpful and very responsive.)
123 Contact Form
sent in by Romi Catauta
Freemium Plugin
http://www.123contactform.com/
The Lowdown:
Yes another form system except this time nothing is held on your website except the short codes. This is a prettily simple form maker that you can sue the forms just about anywhere with the embed codes or download their plugin and you can use short codes to place the form on your site.
It is a freemium service and if you want more form submissions and more bells and whistles you need to upgrasdd3e from free. The interface is pretty easy to use and is dragon and drop for the most part, some of what they do is very similar to what gravity forms does. All in all if you would like to have your forms elsewhere this is a pretty good plugin.
It will also be good if your just need some basics
What they say:
With your Basic account, you can create up to 5 forms, have up to 10 fields on each form, and receive 100 submissions each month.
If you need more, you are invited to upgrade.
Premium accounts have access to advanced features, like: file uploads, export to CSV/Excel, form validation, SSL encryption,
payment integration, 3rd party applications and many more
Rating 3 Dragons
*WordPress Plugins Reviewed by Marcus Couch**
Advanced WordPress reset plugin will reset you WordPress Database back to its first original status in order to make a fresh installation without going through WordPress traditional installation. This plugin will help you saving time especially if you are a developer and you have to install WordPress from scratch each time.
Rating: 5 out of 5
Drag & Drop Pricing Tables Builder
Drag Drop Pricing Tables Builder is a Multi Purpose WordPress Plugin which allows you to create lists, panels, flyers, profile listing and much more with a simple and flexible drag and drop interface. You can drag a bundle of presets including icons, maps, images, text, and much more. It also includes 33 pre made themes to choose and you can also create unlimited color combinations using color pickers. It has 40+ hover effects and you can set them for each item individually.
Rating: 4 out of 5
This plugin automatically fills in basic contact data into the matching fields of the Infusionsoft form embedded on the page.  It works for Infusionsoft Web Forms from Campaign Builder, Legacy Web Forms (including those made by the Classic Web Form Builder), Legacy Order Forms, Any form you manually create as long as it uses the Infusionsoft form field names, All versions of the embed code, including the javascript snippet. In addition it automatically makes first name, last name, email REQUIRED fields (using HTML5 form validation), Adds placeholders for first name, last name, email, phone, phone5 (or whatever phone field you're using for cell) if you don't want to use labels on your forms (web forms only), Optionally adds in the Infusionsoft Web Tracking Code site-wide for you to help with lead tracking
Rating: 4 out of 5
Plugins Overview:
John's Plugins: ZenCache- 5, Zippy Courses- 4, 123 Contact Form – 3
Marcus' Plugins: Advanced WordPress Reset – 5, Drag & Drop Pricing Tables Builder – 4, Auto-Fill Infusionsoft Forms – 4
Commercial:
I am running a Marathon and since it is the only one I plan to run I am looking to support a great organization that supports Canadian Vets suffering from PTSD. The group is called Can Praxis and they use Equine (horse) Therapy to helps vets learn to deal with the emotions that come from PTSD. I am raising the money though Wounded Warriors Canada who will send the money direct to Can Praxis. Please support our vets by going here and donating what ever you can. If your Canadien you will also get a tax receipt for your donation.
The Membership Coach program is your go-to resource for all the Training, Advice, and Support needed to Develop and Grow a Profitable Membership Site. Be sure to head over to MembershipCoach.com and get on the waiting list for the first sessions, launching soon. You can join for as low as $67 a month with a full money back guarantee. You can also follow @membershipcoach on twitter to get the latest release dates and news.
Just some reminders:
Rate us at iTunes, blubrry.com, ViaWay.com, Stitcher Radio and any place else you find us.

How to Contact Us:
John can be contacted at:
Marcus can be contacted at:
Marcus Couch can be contacted at his website at marcuscouch.com  
Twitter  @marcuscouch
and remember to follow the show on twitter @wppluginsatoz
https://www.johnoverall.com/wp-content/uploads/2016/03/failure-is-life.jpg
666
999
John
https://www.johnoverall.com/wp-content/uploads/2017/10/John-Overall-Logo-PNG-to-go-on-GREEN-Horizontal.png
John
2016-03-21 15:00:19
2016-03-21 15:00:19
WordPress Plugins A-Z #248 Site Caching, Resetting Your Database