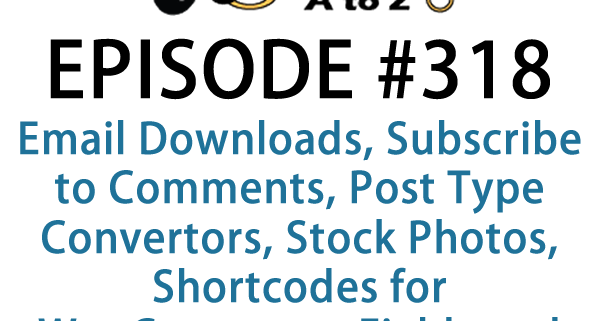 http://www.johnoverall.com/wp-content/uploads/2017/07/Episode318-WPPlugins-A-to-Z.mp3
Podcast: Play in new window | Download | Embed
Subscribe: Google Podcasts | RSS | More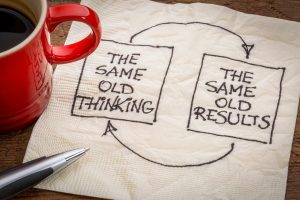 It's Episode 318 and we've got plugins for Email Downloads, Subscribe to Comments, Post Type Convertors, Stock Photos, Shortcodes for WooCommerce Fields and Blocking User Accounts. It's all coming up on WordPress Plugins A-Z!
Don't forget you can get the show notes at:
WordPress Plugins A-Z Podcast Can also be found at WPPluginsAtoZ.com
And head on over and review us at:
WordPress Plugins A-Z Podcast can be found on Stitcher Radio Click here to Download app or listen online Now.
WordPress Plugins A-Z Podcast can be found on the iTunes Store here.
Follow the show on Twitter @wppluginsatoz


>>>Self Promotion here<<<

When things go wrong with your WordPress website you're throwing your hands up in the air then you need Emergency WordPress Support When that happens simply contact me though my website at JohnOverall.com and submit a request for emergency support and I will get you up and running fast.
Are you a WordPress professional or looking for one then check out the WP Plugins A to Z Job Board where WordPress Professionals can offer up their services and people can place their needs. Find the WPAZ Job Board at http://wppluginsatoz.com/jobs this board is open to everyone.
—
Anyone listening to this show has a passion for WordPress. Want to write about something unique within WordPress? I'm now the WordPress Editor for Smashing Magazine, one of the biggest web design resources online. I'm looking for folks to write great articles about WordPress. Get a lot of exposure to yourself and your work. Email marcus.couch at smashingmagazine.com and I'll reply back with more info. It's a great opportunity to contribute to the WordPress community, get exposure and get a few hundred bucks for the effort too.
---
Thank Our Donors
We would like to thank our donors to the show, everyone who donates $50 or more will be acknowledged here with a mention and a link back to their page and all those below will be anonymous

$50 from Jezwb Pty Ltd
Thank you for continuing with the podcast even if your donors are sometimes flakey and forgetful 🙂 – This donation is on behalf of Angies Garden, Pet Friendly Accommodation – https://www.angiesgarden.com.au/ a Jezweb website client built in WordPress.


Thanks to all donors who came in under $50
A big thank you to our donors who came in under $50 and to those who set up weekly subscriptions. Those small subscriptions really help the show.

You can now donate though Patreon at http://patreon.com/wppluginsatoz where you can donate on a monthly basis. As an incentive if you donate $40 a month you will gain access to the exclusive plugin tutorial videos on how to setup and use the plugins we review and use.
WordPress News and other interesting WordPress related posts:
Does Your WordPress Site Need a Terms of Service?
https://premium.wpmudev.org/blog/creating-terms-of-service/
5 Cool Examples of Microinteractions for a Better WordPress UX
https://premium.wpmudev.org/blog/microinteractions-wordpress-ux/
How to Uninstall a WordPress Plugin (the Proper Way)
https://kinsta.com/blog/uninstall-wordpress-plugin/
Listener Feedback / Audio Clips
SpeakPipe from Craig to clarify something from last episode.
iTunes Review
United States
3 Stars
XM Radio Fan
Where's the content?
Fella's I'm nearly 16 minutes into a PodCast you've created and thus far I've heard nothing relating to the plugins or topic of the PodCast. I love the hustle you have done in order to push out this many PodCasts and I am just a random guy that is looking for some fresh ideas, but 16 minutes in and still no content or getting to the topic at hand? I stopped listening and closed it out. My tip would be to jump right into the content – leave the small talk and other things to the topic at hand.
After the first topic – mention that the section you just heard was sponsored by XYZ Company – no need to state how much they donated as it cheapens the tone and message. I'd be more inclined to visit a sponsor if I knew it wasn't being read to me merely bc they gave $50. No need to specify over and over for donors – if your content is solid people will contribute – but listeners are not normally going to sponsor something of this nature – the author of the plugin would however.
Why aren't we hearing a raffle for a free premium plugin or gain some funding by the author? Surely $50 to $100 is cheap if you can prove your demographics and listeners are over the standard amatuer PodCast and I'm sure it is as you're indexed well within the term WordPress. When you're doing a PodCast – people expect a small 15-30 second intro and then a host to come on and jump right into content. To wait 16 minutes is far too long and you will never expand and grow your audience if they're having to sit idle that long – time is too valuable and people listen to this on lunch breaks and short on time… your adandon rate is going to be high at this rate and most people don't even bother to fast forward. Two key points: 1.) Keep your intro no longer than 2 minutes. 2.) Monetize yourself throughout the PodCast and focus more effort on sponsoring segments and less on shoutouts for $50. All my best fella's. DB
John's Rant: What to rant about?
We now have training videos up and on-line part of the WP Plugins network you can find them here at http://wpsupport.ca/category/public-wordpress-training-videos/ or here http://wpsupport.ca/category/members-wordpress-training-videos/ new videos being done weekly.

Comment on how the last few weeks that several of the WordPress websites are coincidentally putting out articles on the exact same plugs we just reviewed in the show, and if they are getting the idea from us it would be nice if they credited us.. We talk about them on Monday and about Wednesday, Thursday their articles come out.
**WordPress Plugins Reviewed by John Overall**
Subscribe To Comments Reloaded
https://wordpress.org/plugins/subscribe-to-comments-reloaded/

Released:
30 September 2010
Last Updated:
25 July 2022
Subscribe To Comments Reloaded
https://wordpress.org/plugins/subscribe-to-comments-reloaded/
Released:
30 September 2010
Last Updated:
25 July 2022
This plugin was reviewed in Episode 68 http://wppluginsatoz.com/comment-and-permalink-helpers-multiple-feature-images-social-timeline-and-genesis-all-on-wordpress-plugins-from-a-to-z-episode-68/
Re-reviewed in Episode 318 of the WP Plugins A to Z Podcast
I have been using this plugin for quite a while now since 2012 when it was reviewed. This is a great plugin that will encourage your site visitors to subscribe to the comments on a post. This will help keep them coming back to your site. They can also subscribe without even leaving a comment. Using this plugin you can track the subscribers to your site as well as send notifications to them of new comments. They can also unsubscribe ass well as manage their subscriptions to multiple posts.
Rating 4 Dragons
Email to Download
Requested find by Craig
https://wordpress.org/plugins/email-to-download/

Released:
25 September 2015
Last Updated:
16 June 2020
The Lowdown:
If your looking for a plugin to capture emails and then allow a download like Craig is then this may just be the ticket for you. Inn its base form it captures email addresses then send a download link to your visitor, if you go for the addons starting at $19.99 you can have those emails go straight to Mailchimp or Mailpoet. Now this plugin does require adding a small bit of code to your config file and you will need to flush the permalink to insure it works correctly.
Configure it to your liking and then add downloads build a short link and then publish the page.
Rating 4 dragons.
Stock Photos
https://wordpress.org/plugins/stock-photos/

Last Updated:
01 January 1970
The Lowdown:
Well this one fell flat could not get it to perform a search for images.
Rating 2 Dragons
WooCommerce 'Email Money Transfer' Payment Gateway
https://wordpress.org/plugins/woocommerce-email-money-transfer-gateway/

Last Updated:
01 October 2022
With 99 pages of recommended plugins 2,970 I though I would try one I have never used. Fromm page 77
The Lowdown:
now while this plugin applies to our Canadian listeners it is still good to know if you help or dow businness inn Canada, This plguin created a Interac E-Transfer payment gateway that makes the process of getting them to send e-transfer and security question and code an easy task without the risk of using s standard code.
Rating 5 Dragons
**WordPress Plugins Reviewed by Marcus Couch**
Woocommerce Product Shortcodes
https://wordpress.org/plugins/woo-product-shortcodes/

Last Updated:
27 June 2020
Sometimes you need to refer to a product in a post, page or on your homepage with reference to a price, product name or SKU.
With this plugin, you can replace the static text with a shortcode so the values are pulled dynamically from your woocommerce store. This is especially useful when referring to the price as this can change regularly leaving old static text out of date.
Rating: 4 out of 5
Post Type Manager
https://wordpress.org/plugins/post-type-manager/

Last Updated:
01 September 2020
This plugin adds a post-type drop-down to the post editor section, you can change any post to a new post type. You can Change Page to Post, Change Post to Page, Change Post to Custom or Change a Custom post to Custom post
Rating: 5 out of 5
Block User Account
https://wordpress.org/plugins/block-user-account/

Every now and again, for whatever reason, you may need to restrict the access of an individual user. Most commonly we have to delete or alter the account to a lower level, only to restore it back later. This plugin takes care of all that in one click.
Rating: 5 out of 5
Plugins Overview:
John's Plugins: Subscribe To Comments Reloaded – 4, Email to Download -4, WooCommerce 'Email Money Transfer' Payment Gateway – 5
Marcus' Plugins: WooCommerce Product Shortcodes – 4, Post Type Manager – 5, Block User Account – 5
Commercial / Promotions:

I want make mention of SEO 101 Podcast http://www.stepforth.com/about/seo-101-podcast/ a great show that I listen to from timme to time to pick up some tips. I also had the fortune to meet the shows host this past weekend and Ross is a pretty interesting guy.

Just some reminders:
Rate us at iTunes, blubrry.com, ViaWay.com, Stitcher Radio and any place else you find us.

How to Contact Us:
John can be contacted at:
Marcus can be contacted at:
Marcus Couch can be contacted at his website at marcuscouch.com
Twitter @marcuscouch
and remember to follow the show on twitter @wppluginsatoz
https://www.johnoverall.com/wp-content/uploads/2017/07/featured-318.png
600
600
Ahkonsu
https://www.johnoverall.com/wp-content/uploads/2017/10/John-Overall-Logo-PNG-to-go-on-GREEN-Horizontal.png
Ahkonsu
2017-07-31 12:06:31
2017-07-31 12:06:31
WordPress Plugins A-Z #318 Post Type Convertors, Shortcodes for WooCommerce