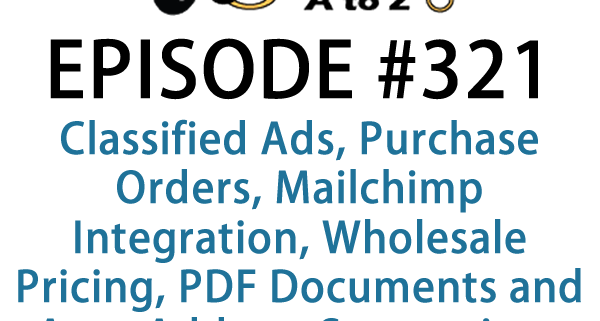 http://www.johnoverall.com/wp-content/uploads/2017/08/Episode321-WPPlugins-A-to-Z.mp3
Podcast: Play in new window | Download | Embed
Subscribe: Google Podcasts | RSS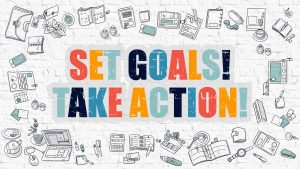 It's Episode 321 and we've got plugins for Classified Ads, Purchase Orders, Mailchimp Integration, Wholesale Pricing, PDF Documents and Auto Address Suggestions. It's all coming up on WordPress Plugins A-Z!
All the show notes can be found at: WPPluginsAtoZ.com
Make sure you subscribe and review the show at:
Stitcher Radio, Google Play and in the iTunes Store.
Follow the show on Twitter @wppluginsatoz
Watch us Live, our Screencasts, Training Videos and Subscribe to us on YouTube
Plugin Set 1
Today we are reviewing our usual allotment of six great plugins. Stay tuned to hear them all as there is no longer a fast forward option. lets start right here with some Meat and potatoes..
John:
This plugin comes to us from my own research and helps solve the following issues
AWPCP – Classifieds Plugin
https://wordpress.org/plugins/another-wordpress-classifieds-plugin/
Last Updated:
27 July 2023
The Lowdown:
Not every site needs a classified section but since I am heading into a new project that will require one I am back at a plugin I have been using off and on for the past 4 years or so. This is a Freemium plugin one of the early plugins to adopt this model.
This plugin can be setup as a completely free service or you can have short term free ads and add in paid ads or just run paid ads. It has built in paypal integration and a couple of its mods allow for additional payments systems.
You get lots of controls over the ads and what can be placed and more. With some css you can make it pretty good looking all in all a great plugin.
If you are in need of a pretty damn good classified ads plugin this is one for you.
Rating 5 Dragons
Marcus:
Purchase Order WooCommerce Addon
https://wordpress.org/plugins/purchase-order-woocommerce-addon/

Requires:
4.0 & WooCommerce 2.2+ or higher
Compatible up to:
4.8.1 & Woocommerce 3.1.2
Last Updated:
20 August 2017
This plugin adds a purchase order in WooCommerce for customers to complete the order. This is often the currency of business to business transactions, so why not include it into WooCommerce? This seamlessly allows a user to enter a PO for their order. Fully configurable. Easy to use.
Rating: 4 out of 5
Troubles with your WordPress website or do you have development questions you need answered; then contact me, John Overall, and with 20 years experience online and 8 of those years dealing with WordPress exclusively, I can help solve your problems saving you time and money. Visit my website at JohnOverall.com, Call 818-850-7729 or send an email to john@wppro.ca
Anyone listening to this show has a passion for WordPress. Want to write about something unique within WordPress? I'm now the WordPress Editor for Smashing Magazine, one of the biggest web design resources online. I'm looking for folks to write great articles about WordPress. Get a lot of exposure to yourself and your work. Email marcus.couch at smashingmagazine.com and I'll reply back with more info. It's a great opportunity to contribute to the WordPress community, get exposure and get a few hundred bucks for the effort too.
Plugin Set 1
John
MailChimp For WordPress
https://wordpress.org/plugins/mailchimp-for-wp/

Last Updated:
20 November 2023
The Lowdown:
This plugin is to help you capture emails and get them placed into your Mailchimp lists. If also offers up several addons both free and paid. The training video for this one show you how to use to additional addons.
The free version allows you to create some easy sign up forms that can be placed via short code or widget into your website. It integrates with Mailchimp so that emails and names are automatically added to your lists.
It also has seamless integration with comments section of your site as well as WooCommerce, members press, events manager and more. Extra add-on plugins allow for expansion if the plugin.
Check it out
Rating 5 Dragons
Marcus
Wholesale Pricing WooCommerce
https://wordpress.org/plugins/wholesale-pricing-woocommerce/

Last Updated:
25 October 2023
Wholesale Pricing for WooCommerce plugin lets you set WooCommerce product pricing rules, when product price depends on product quantity in cart. You can implement popular "buy more pay less" strategy, as well as less common "buy more pay more" pricing. Pricing rules can be set for all products, or on per product basis. You can use total cart quantity or product quantity. Optionally you can set to apply wholesale discount only if no other cart discounts were applied. Discounts can be set as percent from the original price, fixed discount, or set price directly on per product basis. Additionally you can set different wholesale pricing options for different user roles.
Rating: 4 out of 5
Support The WP Plugins A to Z Podcast
This Show is a Value for Value model meaning if you get any Value out of it please give some Value back and in that vein we would like to acknowledge those that have supported the show in the past week. All donations $50 and over are read out and their note is published here.
For all those who come in below $50 they will remain anonymous and we thank you very much.
This week's Donor/'s are:
We would like to give a big thank you to our donors who came in under $50 and to those who have set up weekly subscriptions.
All these small subscriptions really help the show out.
Here are ways you can support the show:
Support the show with a weekly $2.50 subscription by going http://wppluginsatoz.com/donate/
This show is listener supported and we can use more than just money to help the show grow.
Visit WPPluginsAtoZ.com to learn how you can support the show in other ways.
You can also create a monthly donation at Patreon
Plugin Set 3
John
Flowpaper
https://wordpress.org/plugins/flowpaper-lite-pdf-flipbook/
Last Updated:
14 September 2023
The Lowdown:
Do you have a need to display PDF documents on your site? If so you will want to have a look at this plugin. What it does for you is allow using a short code to display your PDF as a flipbook.
There are some minor customizations you can do to the default theme layout but it still looks pretty good. This can help make your PDF easier to read and looking better than just a simple PDF doc.
Rating 4 Dragons
Marcus
Final Plugin
Checkout Address Suggestions for WooCommerce
https://wordpress.org/plugins/checkout-address-sugessions-for-woocommerce/

Last Updated:
19 June 2019
This plugin provides suggestions of an address on Billing and shipping address fields. It also Automatically enter State,Zipcode,City and region fields when user select an address from given suggessions. It Works on Both Billing and Shipping addresses.
FEATURES:
Checkout Address Suggestions.
Automatically fills required fileds when user select address.
Suggest Address according to country.
Note: This Plugin requires Google Map jQuery API key to work.
Rating: 5 out of 5
WordPress News and other interesting WordPress related posts:
This week in the world of WordPress news we have the following:
Chrome Version 62 to Show Security Warnings on HTTP Pages Starting in October 2017
https://wptavern.com/chrome-version-62-to-show-security-warnings-on-http-pages-starting-in-october-2017
How to Set Up Link Expiration in Pretty Link Pro
https://prettylinkpro.com/2017/08/link-expiration/
PluginForage is Offering WooCommerce Plugins and Premium Themes for Free
http://www.digitaljournal.com/pr/3450777
Closing out this Episode The Plugins we covered where:
John's Plugins: AWPCP – Classifieds Plugin – 5, MailChimp For WordPress – 5, Flowpaper – 4
Marcus' Plugins: Purchase Order WooCommerce Addon – 4, Wholesale Pricing WooCommerce – 4, Checkout Address Suggestions – 5
Closing Tidbits:
We now have training videos up and on-line part of the WP Plugins network you can find them here at http://wpsupport.ca/category/public-wordpress-training-videos/ or here http://wpsupport.ca/category/members-wordpress-training-videos/ new videos being done weekly.
Check out a new site I have stumbled across http://www.wordpresswiki.org/ which seems to be collecting everything about WordPress in one place.
Just some reminders:
Remember to support the show at wppluginsatoz.com/donate
All the show notes can be found at: WPPluginsAtoZ.com
Make sure you subscribe and review the show at:
Stitcher Radio, Google Play and in the iTunes Store
Follow the show on Twitter @wppluginsatoz
Watch us Live, our Screencasts, Training Videos and Subscribe to us on YouTube
How to Contact Us:
John can be contacted at:
Marcus can be contacted at:
Marcus Couch can be contacted at his website at marcuscouch.com

Twitter @marcuscouch
and remember to follow the show on twitter @wppluginsatoz
https://www.johnoverall.com/wp-content/uploads/2017/08/featured-321.png
600
600
Ahkonsu
https://www.johnoverall.com/wp-content/uploads/2017/10/John-Overall-Logo-PNG-to-go-on-GREEN-Horizontal.png
Ahkonsu
2017-08-21 10:41:04
2017-08-24 08:16:45
WordPress Plugins A to Z Episode 321