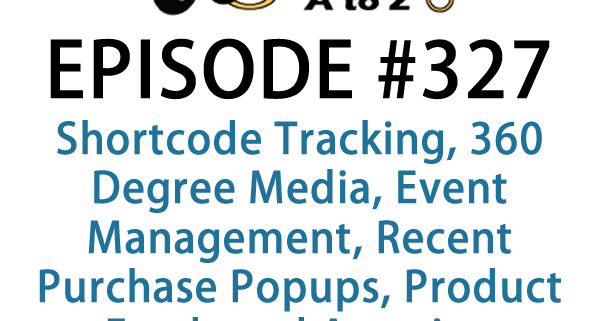 https://www.johnoverall.com/wp-content/uploads/2017/10/Episode327-WPPlugins-A-to-Z.mp3
Podcast: Play in new window | Download | Embed
Subscribe: Google Podcasts | Stitcher | RSS | More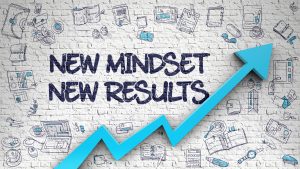 It's Episode 327 and we've got plugins for Shortcode Tracking, 360 Degree Media, Event Management, Recent Purchase Popups, Product Feeds and Amazing WooCommerce Tools. It's all coming up on WordPress Plugins A-Z!
All the show notes can be found at: WPPluginsAtoZ.com
Make sure you subscribe and review the show at:
Stitcher Radio, Google Play and in the iTunes Store.
Check out our Training Videos, Screencasts and Watch Us Live on YouTube every Monday morning at 10amPST
Follow the show on Twitter @wppluginsatoz
Subscribe to our Newsletter
Today we are reviewing our usual allotment of six great plugins.
John
And first up I have This plugin this plugin which comes to us via submission by … or from my own research and helps solve the following issues
Sent into us by Jesse Taylor
https://www.planaby.com/
The Planaby Shows and Events Widget
https://wordpress.org/plugins/planaby-shows-and-events-widget/
Last Updated:
29 October 2017
The Lowdown:
This is a pretty decent app addon to your site for any events you might be having. This is a third party service that you need to place your events on. This could be a great solution if you are not already using an events managerr on your website.. And if you are it could be a great way to showcase special events you might be having. The advantage is that it hits thier phone app and helps spread the word. Looks to be pretty goo check it out.
I will be having more about this plugin later as I am interviewing the developer about it today.
Rating 4 Dragons
Marcus
Sphere Manager
https://wordpress.org/plugins/sphere-manager/

Last Updated:
20 October 2017
We've all seen those amazing 360 degree videos and images that have been making the rounds. You may have seen them in
Facebook
or Twitter. Now you can get this same effect natively in WordPress. Though this does seem to have a learning curve to it, Sphere Manager guides you through the process of adding your own 360 degree media, and allows you to add your own text within the media as you move around the 360 degree image or video. It has a full back-end editor that allows you to do all of this internal within WordPress. I started to think of how this could be used. Especially within the designer or developer community that we have a lot of listeners in. This would be a great add on for real estate agents, restaurants, or anywhere you would want to show a physical space and possibly make notes within it.
Rating: 5 out of 5
This show is Sponsored by the following People and or businesses
John Overall.com WordPress & Web Services
Is it time to update your website, moving to a new host, or simply sorting out your long neglected plugins? I can help you with all that and more JohnOverall.com web services can help you sort your WordPress problems from finding that perfect plugin to helping you move to a new hosting provider or even provinding Quality WordPress hosting.
With 20yrs. Exp on-line and over 8 years dedicated to WordPress JohnOverall.com Provides all your web service needs from hosting to WordPress development, repairs and https://wpmalwareremoval.com/.
Visit my website JohnOverall.com, Call 818-850-7729 or send an email to john@wppro.ca
Marcus:
Anyone listening to this show has a passion for WordPress. Want to write about something unique within WordPress? I'm now the WordPress Editor for Smashing Magazine, one of the biggest web design resources online. I'm looking for folks to write great articles about WordPress. Get a lot of exposure to yourself and your work. Visit marcuscouch.com/smashing and watch the video I put together that explains everything. There is a form to fill out and I'll reply back with more info right away. It's a great opportunity to contribute to the WordPress community, get exposure and get a few hundred bucks for the effort too.
Our next couple plugins for you are
John
Shortcodes In Use
https://wordpress.org/plugins/shortcodes-in-use/
Released:
16 November 2014
Last Updated:
26 January 2016
The Lowdown:
As your WordPress site ages and you do upgrades and plugins replacements and theme replacements you start to realize that you had been using short codes all over the place. We as you throw out a plugin that was using a shortcode you now realize you have Naked Shortcodes running around all over the place and well that can get kind of emabrssing.
Cleaning them can be a chore and there are lots of way to get it done from simply hiding them usint a plugn like Remove Orphan Shortcodes which just hides them all or you can do a manaual search if you can even remember the short codes you used.
That is where this plugins help you out. after you run it you will see all the short codes currently in us on your site and you can start to go though them to see which ones you are using and which ones its time to remove.
Rating 4 Dragons
Marcus
SalesPop
https://wordpress.org/plugins/sales-pop/

Released:
29 September 2017
Last Updated:
19 December 2019
If you've seen a modern landing page lately, you've probably seen a popup that says ustomer something like "John just purchased ITEM X 90 minutes ago". This not only puts the peer pressure on you to buy, but it provides trust, engagement and authenticity. The most prolific source for this kind of popup is the service called Proof. The problem is, you have to pay a pretty hefty monthly fee that is capped in users viewed and sites. I've been looking around for something within WordPress that does just what Proof does, but within WordPress itself.
This plugin runs beautiful slide-in popups to notify visitors of recently bought items. When visitors are aware that many other customers are buying from this brand, they will be more confident in making the first purchases.
It auto-syncs with store's sales data to generate real-time sales notifications of real orders. You can create "fake" notifications to promote any items as hot sellers. The plugin also has many different popup design options to match with your store's look and feel. There are also options to control how the notification popups look and display within your site. You can add a direct URL link to the product within the popup so that enwh visitors are interested they can click on the notification popups to view details right in the product page.
Rating: 5 out of 5
Listener Feedback / Audio Clips
We like listener feedback you can leave feedback via our contact page, Speakpipe or email us direct.
Show Donors
This Show is a Value for Value model meaning if you get any Value out of it please give some Value back and in that vein we would like to acknowledge those that have supported the show in the past week. All donations $50 and over are read out and their note is published here.
For all those who come in below $50 they will remain anonymous and we thank you very much.
This week's Donor/'s are:
$50 from Jezweb Pty Ltd
This donation is on behalf of Business Wise First Aid Training, https://www.bwfat.com.au/ a Jezweb built WordPress website.
And a big thank you to our donors who came in under $50 and to those who have set up weekly subscriptions.
All these small subscriptions really help the show out.
Here are ways you can support the show:
Support the show with a weekly $2.50 subscription by going http://wppluginsatoz.com/donate/
This show is listener supported and we can use more than just money to help the show grow.
Visit WPPluginsAtoZ.com to learn how you can support the show in other ways.
You can also create a monthly donation at Patreon
Remember to support the show and earn producer credits for your support.
Our last couple plugins today are:
John
sent in by Omar Faruque Simanta
http://rextheme.com/
Best WooCommerce Product Feed
Released:
06 February 2017
Last Updated:
29 September 2023
https://wordpress.org/plugins/best-woocommerce-feed/
The lowdown:
If you are running a WooCommerce store and arer lookig to enhance your feeds for your products this may be a plugin for you. It make the task of createing a feed taylored for specific merchants such as Google, Amazon and ebay easier. This allow you to include all the specific meta data into the feed to enhance your listing. You can also limit the feed to your best selling products to help increasse your sales.
keep in mind while pretty easy to use it does require some work to get done.
I'll have more on this plugin as I will be doing an interview with the author later today.
what they say about it:
Short Description:
Best WooCommerce Product Feed generates product feed to Sync product with your merchant shops. Using this plugin, you can quickly add all your product (no limitation) from your WooCommerce store to different dealer shops. This product feed has setups that meet the requirements from various merchant stores.
FEATURES:
-You can create feed Up-to 2000 products in free version
-Unlimited feed creation for Pro-Users
-XML and TXT formats
-Feeds are also accessible via HTTP or HTTPS. So that supported merchant can easily and automatically fetch product feed using given Feed URL
-Attribute Prefix and Suffix. You can add Marketing or Promo Text with Product Title, Description And it's also possible to add Price symbol, currency code with the price.
-Create custom field names
-Map your categories to those of other channels, such as Google Shopping
-Intuitive user interface
-Use advanced commands to optimize your product feeds while creating or exporting
-Remove the chances of feed specifications errors by matching merchants' feed import requirements
Rating 4 dragons.
Marcus
Premmerce WooCommerce Toolkit
https://wordpress.org/plugins/premmerce-woocommerce-toolkit/

Last Updated:
01 January 1970
Premmerce WooCommerce Toolkit is a versatile set of add-ons and extensions for WooCommerce, developed to add the missing essential tools for e-commerce business to the basic version of WooCommerce.
It allows you to do things like adding video to the product and displaying it in the photo field, an option of adding a description of the shipping methods. I was especially intrigued by cool things like Catalog Mode, a setting that converts your store into a catalog of products, so the user can not make purchases but still see everything that is available. This is compatible with other plugins like WooCommerce, oast SEO and WooCommerce Multilingual.
Rating: 5 out of 5
Closing out this Episode The Plugins we covered where:
John's Plugins: The Planaby Shows and Events Widget – 3, Shortcodes In Use – 4, Best WooCommerce Product Feed – 4
Marcus' Plugins: Sphere Manager – 5, Sales Pop – 5, Premmerce WooCommerce Toolkit – 5
Reminders / Commercials / Promotions:
Be sure to check out the YouTube Screencast that goes up later and watch the add on part that has me doing a first impression of one of Marcus's Plugin reviews from this show.
Note to developers who would like to support the show. If you would like to offer up a premium license to give away please go to WPPluginsAtoZ.com/PluginContest
We now have training videos up and on-line part of the WP Plugins network you can find them here at http://wpsupport.ca/category/public-wordpress-training-videos/ or here http://wpsupport.ca/category/members-wordpress-training-videos/ new videos being done weekly
Having added some new encoding software John has been doing some experimentation with live broadcasts on YouTube abd Facebook
Look for something new coming in which John will be doing random live streams on our YouTube channel.
.
WordPress News and other interesting WordPress related posts:
For news and information that is related to WordPress be sure and subscribe to our Newsletter.
Just some reminders:
Remember to support the show at wppluginsatoz.com/donate
All the show notes can be found at: WPPluginsAtoZ.com
Make sure you subscribe and review the show at:
Stitcher Radio, Google Play and in the iTunes Store
Follow the show on Twitter @wppluginsatoz
Watch us Live, our Screencasts, Training Videos and Subscribe to us on YouTube
How to Contact Us:
John can be contacted at:
Marcus can be contacted at:
Marcus Couch can be contacted at his website at marcuscouch.com
Twitter @marcuscouch
and remember to follow the show on twitter @wppluginsatoz
https://www.johnoverall.com/wp-content/uploads/2017/10/featured-327.png
600
600
Ahkonsu
https://www.johnoverall.com/wp-content/uploads/2017/10/John-Overall-Logo-PNG-to-go-on-GREEN-Horizontal.png
Ahkonsu
2017-10-02 12:33:26
2017-10-02 12:33:26
WordPress Plugins A to Z Episode 327 Shortcode Tracking, 360 Degree Media, Event Management, Recent Purchase Popups