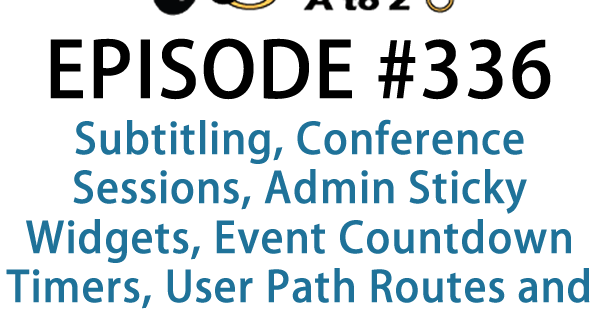 https://www.johnoverall.com/wp-content/uploads/2017/12/Episode336-WPPlugins-A-to-Z.mp3
Podcast: Play in new window | Download | Embed
Subscribe: Google Podcasts | Stitcher | RSS | More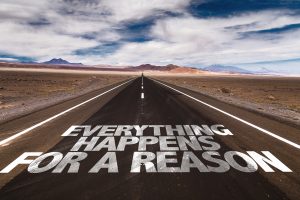 It's Episode 336 and we've got plugins for Subtitling, Conference Sessions, Admin Sticky Widgets, Event Countdown Timers, User Path Routes and more. It's all coming up on WordPress Plugins A-Z!
All the show notes can be found at: WPPluginsAtoZ.com
Make sure you subscribe and review the show at:
Stitcher Radio, Google Play and in the iTunes Store.
Check out our Training Videos, Screencasts and Watch Us Live on YouTube every Monday morning at 10amPST
Follow the show on Twitter @wppluginsatoz
Subscribe to our Newsletter
Today we are reviewing our usual allotment of six great plugins.
John
Add Subtitle
https://wordpress.org/plugins/add-subtitle/
Last Updated:
01 January 1970
The Lowdown:
This is a simple plugin that does just what you want it to do. Simply add it in and you can start adding subtitles to your site with no fuss and the additional work of adding the necessary code. Simple and easy to use. The one cavet I did discover is that on some themes the subtitle is place under the meta data for post date, author ect.
Rating 4 Dragons
Marcus
Admin Sticky Widget Areas
https://wordpress.org/plugins/admin-sticky-widget-areas/

Released:
10 December 2017
This plugin fixes the widget areas on WordPress widgets page on the admin backend so they always remain in view when scrolling up/down.
It will greatly reduce the time and effort in having to hold widgets and drag a long distance up and down. This is a huge problem when trying to do widgets, now solved with this plugin.
Rating: 4 out of 5
This show is Sponsored by the following People and or businesses
John Overall.com WordPress & Web Services
Finding quality WordPress Hosting and support can be a challenge, well you can drop that stress by contacting JohnOverall.com web services. I can help you eliminate your WordPress stress. Solving your WordPress Emergency issues or doing the more day to day items such as finding that perfect plugin, helping you move to a new hosting provider or even provinding Quality WordPress hosting.
With 20yrs. Exp on-line and over 8 years dedicated to WordPress JohnOverall.com Provides all your web service needs from hosting to WordPress development, repairs and https://wpmalwareremoval.com/.
Visit my website JohnOverall.com, Call 818-850-7729 or send an email to john@wppro.ca
Marcus:
Anyone listening to this show has a passion for WordPress. Want to write about something unique within WordPress? I'm now the WordPress Editor for Smashing Magazine, one of the biggest web design resources online. I'm looking for folks to write great articles about WordPress. Get a lot of exposure to yourself and your work. Visit marcuscouch.com/smashing and I'll reply back with more info. It's a great opportunity to contribute to the WordPress community, get exposure and get a few hundred bucks for the effort too.
Our next couple plugins for you are
John
WP Widget Cloner
https://wordpress.org/plugins/wp-widget-cloner/

Released:
01 December 2017
Last Updated:
10 March 2018
The Lowdown:
When your working on sites you will find time when you need to duplicate a widget and use all its setting but one. This plugin makes that task an easy on by simply cloning the widget then all you have to do is change the simple setting not drag it over then go though the whole process saving you time while doing you work. A simple yet very effective plugin that just works.
Rating 5 Dragons
Marcus
Conference Scheduler
https://wordpress.org/plugins/conference-scheduler/

Released:
07 December 2017
Last Updated:
03 March 2023
Conference Scheduler allows you to easily manage and display complex workshop schedules for conferences and similar events, and also provide information about the workshops on your website in a clean, searchable, responsive interface. Create and manage details about your workshops using the standard WordPress admin interface and display it all on any page of your site with a simple shortcode.
FEATURES
– Add and edit workshops in the standard WordPress admin
– Collects and displays important information about each workshop: workshop code, time, location, description, presenter, presenter bio, participant limit.
– Add files to workshops – lets you easily distribute presentation files or other reference material
– Handles parallel sessions
– Categorize workshops into streams and areas with tags
– Search and filter workshop listings on the front-end for easy access
– Pick workshops on the front-end so delegates can build their ideal conference schedule
– Responsive design means your schedule looks and works great on all devices – delegates can quickly pull out their phone at any time to check the schedule or workshop info.
Rating: 5 out of 5
Listener Feedback / Audio Clips
Hi Guys,
Thank you for continuing to do this podcast. It is a great source of information.
On the last podcast Marcus reviewed a Facebook Messenger plugin and commented that everyone uses it. You may want to clarify that you guys are talking about North America. Outside of North America the picture is very different. I live and have traveled extensively throughout Latin America and I can tell you that FBM is hardly used here. In this part of the world WhatsApp is king and I wanted to mention this as I assume that you have a lot of international listeners. Check this out https://www.similarweb.com/blog/worldwide-messaging-apps.
Anyway take care guys and keep up the good work
JG
Show Donors
This week's Donors are:
Jezweb Pty Ltd
This is on behalf of Coops Mowing, a WordPress website built by Jezweb in Australia. Visit http://www.coopsmowing.com.au/ to see an example of Jezwebs handiwork.
If you would like to support the show:
Please go to http://wppluginsatoz.com/donate/
Or Support Us at Patreon and about patreon and how I am moving away from it due to their new billing system
As the Christmas holidays are upon us and both Christmas and New Years day fall on a show day we will not be having any shows at that time. We will be returning in the New year on a new day and time though.
Our last couple plugins today are:
John
Countdown for The Events Calendar
https://wordpress.org/plugins/countdown-for-the-events-calendar/

Released:
16 November 2017
Last Updated:
05 August 2023
The Lowdown:
The Events Calendar has become the most popular calendar plugin out there and with more and more addons being made for it it just gain in popularity. This plugin is something I have seen a a couple theme framworks but not stand alone. It alllows you to create a countdown times to an event and place it anywhere on your site using the shortcode. You get a chance to give it an approiate colour and to determine the size and display additional text when event starts and ends. It's a nice littel addon if your using the events calendar.
Rating 4 Dragons
Marcus
Allowed Routes
https://wordpress.org/plugins/allowed-routes/

Released:
07 December 2017
Last Updated:
26 September 2019
Define allowed routes for your website, all other routes will return a 404 error. Permalinks will be overruled. Login, Backend routes and local files (like wp-login.php) are always available to prevent a lockout. Also delete all your page caches after enabling to prevent unwanted routing behavior.
Use cases:
– Absolute control over all permalinks
– Prevent unwanted search engine indexing
– Be sure no custom post type adds unwanted permalinks
– No frontend needed
Rating: 4 out of 5
Closing out this Episode The Plugins we covered where:
John's Plugins: Add Subtitle – 4, WP Widget Cloner – 5, Countdown for The Events Calendar – 4
Marcus' Plugins: Admin Sticky Widget Areas – 4, Conference Scheduler – 5, Allowed Routes – 4
Reminders / Commercial / Promotions:
Be sure to check out the YouTube Screencast that goes up later and watch the add on part that has john doing a first impression of one of Marcus's Plugin reviews from this show.
Note to developers who would like to support the show. If you would like to offer up a premium license to give away please go to WPPluginsAtoZ.com/PluginContest
We now have training videos up and on-line part of the WP Plugins network you can find them here at http://wpsupport.ca/category/public-wordpress-training-videos/ or here http://wpsupport.ca/category/members-wordpress-training-videos/ new videos being done weekly
WordPress News and other interesting WordPress related posts:
For news and information that is related to WordPress be sure and subscribe to our Newsletter.
Just some reminders:
Remember to support the show at wppluginsatoz.com/donate
All the show notes can be found at: WPPluginsAtoZ.com
Make sure you subscribe and review the show at:
Stitcher Radio, Google Play and in the iTunes Store
Follow the show on Twitter @wppluginsatoz
Watch us Live, our Screencasts, Training Videos and Subscribe to us on YouTube
How to Contact Us:
John can be contacted at:
Marcus can be contacted at:
Marcus Couch can be contacted at his website at marcuscouch.com
Twitter @marcuscouch
and remember to follow the show on twitter @wppluginsatoz
https://www.johnoverall.com/wp-content/uploads/2017/12/featured-336.png
600
600
Ahkonsu
https://www.johnoverall.com/wp-content/uploads/2017/10/John-Overall-Logo-PNG-to-go-on-GREEN-Horizontal.png
Ahkonsu
2017-12-11 12:50:34
2017-12-11 12:58:36
WordPress Plugins A to Z Episode 336 Subtitling, Conference Sessions, Admin Sticky Widgets