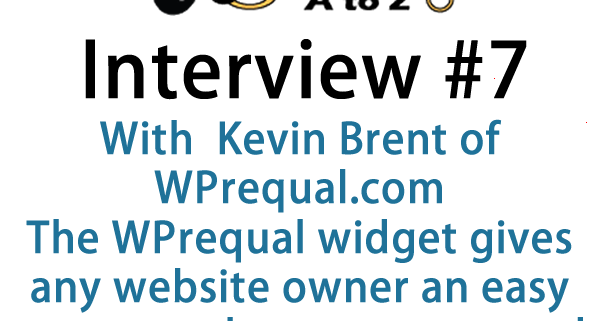 http://www.johnoverall.com/wp-content/uploads/2016/11/Episode7-WPPlugins-A-to-Z-Interviews.mp3
Podcast: Play in new window | Download | Embed
Subscribe: Google Podcasts | Stitcher | RSS | More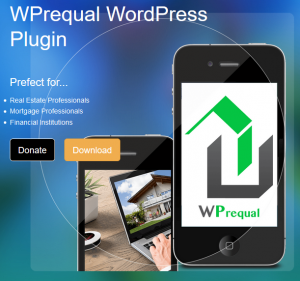 In this show I interview Kevin Brent from WPrequal.com who has created an interesting plugin for developers and users in the real estate field. One of the hardest things for people in the real estate industry is finding qualified leads and getting people to fill out the qualification forms on websites.
The reason is that most forms ask lots of questions and many times those questions come after they have already asked for their name and phone number. The uniqueness about this plugin is that instead of users having to actually fill out the form it lead them though several steps where they simply choose a multiple choice question and moves though all the pre-qualification questions and when users get to the end the simply enter thi8er name, phone and email and their done.
This was a great interview and Kevin was an excellent guest and you can contact him in the following ways:
support@wprequal.com

wprequal
Version: 1.0
Author: WPrequal
Last Updated: 5 days ago
Requires WordPress Version: 4.0 or higher
Compatible up to: 4.6.1
The Lowdown:
This is a pretty good leads plugin that is easy to get set up. Install activate and add as a widget to a widget area and add the email you want leads sent to. It does have everything ready to go for you and there is no way to customize the questions that are displayed. This can make life pretty easy for you unless you need something more specific. You can easily control the look and feel of the widget in the settings.
I do feel the plugin could benefit from being able to customize the questions and also change from the default privacy policy and terms although they are pretty good. It could also benefit with being able to have the leads dumped direct to something like Zapier or Salesforce other than that this is a pretty good plugin.
Rating 5 Dragons.
Save
Save
https://www.johnoverall.com/wp-content/uploads/2016/11/interview-7.png
600
600
John
https://www.johnoverall.com/wp-content/uploads/2017/10/John-Overall-Logo-PNG-to-go-on-GREEN-Horizontal.png
John
2016-11-02 12:59:49
2016-11-02 12:59:49
WP Plugins A to Z Interview Show 7 with Keven Brent from WPrequal.com