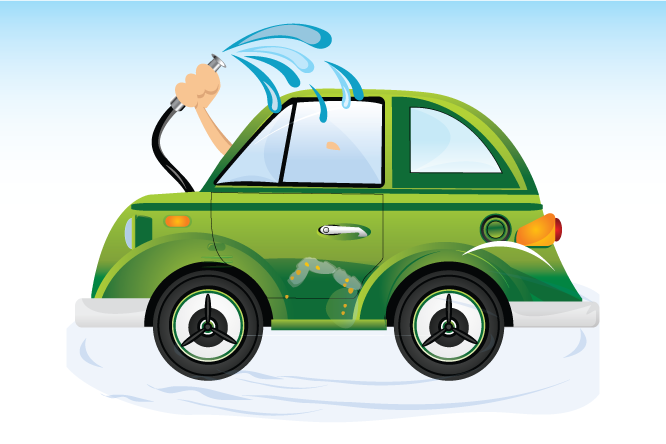 http://www.johnoverall.com/wp-content/uploads/2013/07/Episode129-WPPlugins-A-to-Z.mp3
Podcast: Play in new window | Download | Embed
Subscribe: Google Podcasts | Stitcher | RSS | More
WordPress Plugins from A to Z Episode 129
It's episode #129 and we've got plugins for YouTube Analytics, Custom Comment Lead-In Text, Social Tracking, Loan Calculators, Country Restrictions and an amazing new Contact Us plugin. All coming up next on WordPress Plugins A-Z.
Don't forget you can get the show notes at:
WordPress Plugins A-Z Podcast Can also be found at WPPluginsAtoZ.com
 And head on over and review us at:
WordPress Plugins A-Z Podcast can be found on Stitcher Radio Click here to Download app or listen online Now.
WordPress Plugins A-Z Podcast can be found on the iTunes Store here.
>>>Self Promotion of my businesses here<<<
WordPress has become easier and easier to use over the past 5 years and as we know the easier it is to use the easier it becomes to break. Do you find that you suddenly need some quick WordPress support & need to figure out that one simple task? Correct that simple layout issue or has something broken and you have the white screen of death. Or maybe you have received notification of a hack on your site? Visit me for Emergency WordPress Support at WPPro.ca/Emergency for some quick tips or contact me and I can help you with live support via screen sharing or phone 818-850-7729.
---
Marcus is now available for phone consultations at http://marcuscouch.com/call. If you need help with WordPress, Podcasting, SEO or general Internet Marketing help, the new Clarity.fm platform is an easy way to schedule and pay for a consulting phone call.
 Read The Daily Plugin at wptavern.com.
John's & Marcus Rant: What to rant about?
Run the WP Medic Podcast commercial here
Join me on the WordPress Medic Podcast find it at http://wpmedic.ca where I will be discussing in depth how to help your ailing WordPress website help you through those tough times and interviews with experts from all over the World.You can find the WordPress medic Podcast at iTunes Store here, Blubrry.com here, and Stitcher Radio and any place else you find me.
Interesting Sites Running WordPress:
Listener Feedback / Audio Clips
Jeff from SongWritersHQ.com has a question about random content items within widgets.
try Random text plugin http://wordpress.org/plugins/randomtext/
Mark couple questions about screen capture software and audio inputs.
World of WordPress News and other interesting WordPress related posts:
WordPress 3.6 Release Candidate The first release candidate for WordPress 3.6 is now available.
**WordPress Plugins Reviewed by John**
Swipp
http://www.swipp.com/products/wordpress-plugin/
from swipp marketing
• Short video:  http://swp.it/191p5kz
• Overview:  http://swp.it/15EjCuq
• Screenshots:  http://swp.it/12EKts3
• Press release:  http://swp.it/16HWYkd
• Get started at:  http://swp.it/12BjPjI
 I was contacted about this plugin and asked to give it a check out so here goes..
 you can get the plugin at the above link
as easy as every other plugin to install and what does it do for you.. Since I am one of those crazy guys who goes to the instructions usually after I have had a play with it, I did similar here.
 installed the plugin, turns out you need to authentic with their service and its pretty painless just enter an email and a password and your authenticated very nice feature to make it so easy.. Then what.. Well make sure you hit the verify in the email sent to you..
 Well I guess I was expecting something to happen magically like a button appear or a widget be available for the sidebar but I could not seem to locate it at first.. I did finally figure out it is in the editor window where you can add it to a particular post or page.. The instructions should be a bit more clear on this
 I was disappointed however to find that the only way to create an account on their website was though facebook.. I abandoned it at that point since i am not a fan of running my signup stuff though facebook or any other social service. if I cannot use my own email and password i generally pass on accounts these days.
 the plugin however looks to provide some nice insights into social feelings for your posts or pages.. Will have to run it for a while to see where it leads.
 Rating 3 Dragons
Car Loan Application and Calculator Plugin 1.0
The lowdown:
This seemed to be an interesting plugin and with some tweaks you could possibly make it do more. On its own its pretty nice with a form for collecting info and a form for estimating a car loan.. I like what is there and it may have a future use for something I am in planning stages for.. Check it out
 Rating 3 dragons
Admin Block Country 1.0
The lowdown;
This is one I just discovered after a bunch of work on another site recently that was being hammered by certain countries.. You do have to install an additional plugin with this to make it work but it walks you though that very simple process.. Then just pick the countries you wish to block and you have blocked access for those countries to your admin area.. This may lighten the load on your site for attempted hack attempts since a dis-appropriate amount stems from a few countries.
Rating 3 Dragons
**WordPress Plugins Reviewed by Marcus**
YouTube Analytics Dashboard
Requires: 2.8 or higher
Compatible up to: 3.5.2
Last Updated: 2013-7-4
Downloads: 81
YouTube Analytics Dashboard allows you to view your YouTube video analytic views and statistics right in your WordPress dashboard. This helps to prevent going back and forth to your YouTube account and would also allow you the means to use this for clients. Permitting more data in the dashboard gives your client the reinforcement that their WordPress based domain is a web property and WordPress can be the "transparency conduit" for all other social arms out there, including YouTube. It also allows you to have access restrictions based on user role, so if you only want admins to see the data, it's completely configurable with just a simple drop down. I love the direction that this plugin is going in and welcome more statistical and analytical based plugins from other developers to follow in the same manner. The more we can use the user dashboard to display external information, the better.
Rating: 4 out of 5
—
Custom Comment Form Title
Requires: 3.5 or higher
Compatible up to: 3.5.2
Last Updated: 2013-7-9
Downloads: 153
Custom Comment Form Title helps to encourage discussion by getting beyond the stock "Leave a reply" that follows a typical post. Instead, this plugin enables a new text input box in each individual post's content editor.  This would let you customize the call to action for prompting your viewers to make a post. Anything from "Do you think this person is GUILTY? Why or Why Not?" to "Are you experiencing problems with your Gadget 2001 as well? Let us Know!". Anything you want. It's all customized per post to say whatever you want
Rating: 4 out of 5
—
Contact Us Page – Contact People
Requires: 3.3 or higher
Compatible up to: 3.5.2
Last Updated: 2013-7-10
Downloads: 2,313
Contact Us Page – Contact People is a very intense plugin by Steve Truman at A3 Revolution Software for displaying the contact information of people or fixed business locations from around the world. It does so with a very intuitive contact "blocks" like feature that is displayed on a grid overlay. Both individuals and departments can be featured as well as overall companies. Google maps are optional add-ins that can be enabled to show the main location and pins of each individual profile location on a map. You have the option to show as little or as much as you'd like in each individual profile. Another nice feature is that the plugin allows for direct e-mail submission from site visitors to each contact profile. It does so without displaying an e-mail address online, helping to prevent spam. It is also mobile optimized and can be design modified from a single column to a five column layout.
Rating: 4 out of 5
**Rambling Last Words and Plugin Wrapup
Swipp,  Car Loan Application and Calculator Plugin, Admin Block Country, YouTube Analytics Dashboard, Custom Comment Form Title, Contact Us Page – Contact People
Just some reminders:
Rate us at iTunes, blubrry.com, ViaWay.com, Stitcher Radio and any place else you find us.
What's coming in future podcasts:
Special guests with their own plugin picks.
How to Contact Us:
John can be contacted at:
Marcus can be contacted at:
https://www.johnoverall.com/wp-content/uploads/2013/07/car-wash.png
444
666
John
https://www.johnoverall.com/wp-content/uploads/2017/10/John-Overall-Logo-PNG-to-go-on-GREEN-Horizontal.png
John
2013-07-19 07:33:01
2013-07-19 07:50:33
YouTube Analytics, Custom Comment Lead-In Text, Social Tracking, Loan Calculators, Country Restrictions