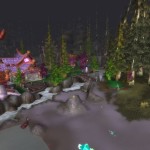 New update for December 6, 2010:
Well it is now just under 2 hours to go until the drop of Cataclysm for World of WarCraft. All the good geek gamers are fingers poised on their keyboards waiting for the stroke of midnight to begin the quests for glory in Azeroth. I am  a WarCraft gamer but not so hardcore that I will be playing at the stroke of midnight tonight, I will be playing in a few days then I will dive in and hide from the world for a bit but until then I hope the WarCraft Gamers enjoy the new world.
I would like to say go get guys and have fun, ok I really have nothing to say here I just needed to create a couple lines of text so my pictures did not squish together too much. Ain't it great when you simply type text to fill space. I am sure I will have something impoprtant to say soon, like Hey!! check out my latest podcast http://www.johnoverall.com/wordpress-plugins-from-a-to-z-i/ enjoy.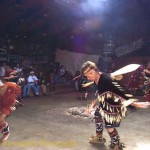 I would like to welcome all you great readers who end up landing on this front page and let you know a bit more about the great content contained inside this website and encourage you to explore deeper into the site for new information and fun. There is great content that  pertains to the following subjects. WordPress of course since I am working to know this program inside and out,  World of WarCraft since it is one of my favorite pastimes, Hiking and Camping since I am planning a 7 day hiking trip into the bush this coming year, and other great random subjects as my mind wanders.
Here is a short list of great articles and posts to visit while you are here.
[link id='1081']
[link id='13192']
[link id='113']
[link id='235']
[link id='1253']
[link id='13285']
[column width="47%" padding="6%"] Update November 24, 2010
I am testing out the new column function I have discovered. I was in need of being able to create columns with going back to the old fashioned way of doing them using the tables. The main reason is that I have to be able to create the columns to separate the information I am about to place here on the site concerning my planned trip next year for a 7 day light weight backpacking trip. [/column]
[column width="47%" padding="0"]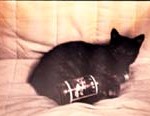 So this would be column 2 and when I create the post that is needed hopefully all the content will be properly positioned across the board. So it appears the test was successful I am adding a photo here to see how well one fits into the system. [/column]
[end_columns]
Update November 16, 2010:
Just some brief additions to this front page. I wanted to announce that I am speaking at the WordCamp Victoria on January 22, 2010. I am looking forward to it my topic will be what I am doing right now and talking about plug-ins for your WordPress Website. Visit the post on WordCamp to find out more. Yes, for those still interested the Hike Club for Men is still a go hike dates are going to be here soon.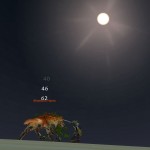 Update November 13, 2010:
You might ask why place the updates here at the top instead of the bottom, well I figured that most folks that have read this may not stop to look here if the new info is at the bottom. That is simply because most people read from top to bottom so I will place the added material here at the top.
So what have I to update about well just a few things to jabber on about. Some may have noticed that the side bars are getting longer so I though it would be a good plan to add some text there. I also wanted to thank all the listeners out there who are downloading my podcast "WordPress Plugins from A to Z" not that it has been burning up my bandwidth with the downloads but to date since I launched it I have had over 60 downloads of the podcast so I know a few people must be listening to it so I thank you for that I hope you enjoy it.
I am also about to place a new section on this site for the "Hike Club for Men". I am planning a 7 day trip into the bush next year that will require me to carry all that I need on my back for a week a nice lightweight backpacking trip. I will be chronicling the rise from just being able to carry a few ponds on my back to being able to carry 35 – 40 pounds on my back for several day and up to about 15km a day hiking. It is sort of like planing to do the West Coast Trail except I am going somewhere else. Where I am not too sure yet but I will announce it here as soon as I have set it. So visit often to follow my trip from start to finish.
I also wanted to let the other WarCraft fans out there know about my revived section for my toons. I am bringing over the stories I have done on another site to this site. I have also started creating photo galleries of the screen shots that go with the stories. I am also placing some galleries up of screen shots of Old-Original World Azeroth since everybody know that the Cataclysm expansion and redo of the WarCraft game is about to drop on December 7th. The face of Azeroth will change forever. Many of the screen shots I will place here those places will no longer exist so enjoy.

So is JohnOverall.com just some place to promote myself? Well yes and no on that question. I will of course be promoting myself here and doing my writings here. But this site will be so much more. I am based in Victoria, British Columbia, Canada offering some of the best work for WordPress.
Many folks who already know me, know I am a WordPress trainer and speaker. I have spoken at the Victoria WordCamp a couple times now and I teach classes at Shoreline Community school. I am also a Mason belonging to Britannia Lodge #73 Victoria BC. I create WordPress websites and promote WordPress as the best platform on the web today for creating your website.
Using the great features in WordPress 3 I will be consolidating my other blogs here and then re-pointing them to this space. My world and brain has been scattered for so long now it is time I brought it all under one roof and simplified my life. I seem to have created several blogs over the years and have them scattered all over. The consolidation will take some time as I set up the new custom posts & taxonomies to handle the organization of these other blogs.
So what about the guy behind JohnOverall.com? Well I am a pretty eclectic guy who enjoys lots of things. I have drunk the koolaid and thoroughly promote WordPress as the best platform to build your website on. I offer both a beginners class and an advanced users class on how to use WordPress. These WordPress Training classes are offered in Victoria BC and are held at Shoreline Community School on a regular basis you can check the link for class listings. I also create WordPress websites for others and help fix sites that get broken. If you have any WordPress needs please feel free to contact me.
I am also a crazy World of WarCraft player. I can be found on the Borean Tundra relm leading the Guild Crusaders for NuTemple. I also have a podcast for WarCraft that I will be moving over to this site shortly in the meantime you can find the episodes for it on my WarCraft website www.NuTemple.com. You can also check out my stats though the great widget provided by Tim (SeiferTim) Hely this is a great plugin for showing off your WarCraft character.
As I remember things they will get added here seems I have a lot of stuff all over the place.