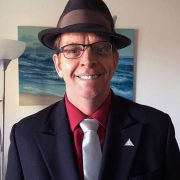 John Overall has over 20 years experience online developing and repairing websites and managing servers.  In that time, he has built a strong reputation as the 'go to person' when you need help and advice on the Internet. Since 2009, John has focused solely on WordPress websites for hosting and development from his website at JohnOverall.com. He has been offering services for not only creating your WordPress website but ongoing support and training so you can manage your own website.
John is also the host of a couple of podcasts.  The "WordPress Plugins From A to Z" podcast which focuses on the usage of plugins to enhance the functionality of WordPress.  The other podcast is "The WordPress Medic" podcast, and it focuses on helping you solve your WordPress Emergency issues. Both can be found on iTunes, Stitcher Radio, and WPPluginsAtoZ.com and at WPMedic.ca.
John is based in Victoria, British Columbia, Canada offering some of the best work for WordPress. Please feel free to contact him via the contact form, through Skype @ Ahkonsu or you can call 250-885-2888 with questions.
John spends his spare time with his two young sons, running, participating in local races and doing Improv. You can find out more at www.JohnOverall.com
Services Available:
WordPress Hosting
Emergency WordPress site repairs and support.
Monthly maintenance of your WordPress website.
WordPress training
Consultation services on building a website.
Website creation or recreation using the WordPress platform.
Connect with John Overall via:
Please feel free to contact me via the contact form or you can call 250-885-2888 with questions.