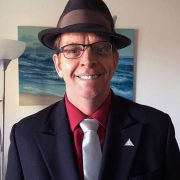 My specialty these days is helping folks get their WordPress website back up after a disaster such as being hacked. I focus on fixing a site rather than scrapping it and starting over. Many times my clients have been tempted to start over but the costs are more than they imagine, the loss of posts and data that may have been forgotten can be costly. With just a little time I can get your site cleaned up and resubmitted back into the search engines index.
I am also there when you need to add functionality to your WordPress website. From realizing that you need to simply connect with social media website to getting setup with an ecommerce store. I can help you though the process.
I help guide company's when setting up a WordPress website. I give direction on choosing the correct template to fit your needs helping you understand how to enter data and promote it to other social media networks that are available such as Facebook and Twitter.
Specialties: Creating functionality in a WordPress Website, WordPress Speaker, WordPress Specialist Social Media Speaker, WordPress Plugins, WordPress Help
I am also the host of a couple podcasts "WordPress Plugins From A to Z" this podcast focuses on the usage of plugins to enhance the functionality of WordPress and "The WordPress Medic"  this podcast focuses on helping you solve your WordPress Emergency issues. Both can be found on iTunes, Stitcher Radio, and this website  and at WPMecic.ca.
John spends his spare time with his two young sons, and getting out hiking whenever he can preferably in the Sooke hills. You can find out more at www.JohnOverall.com
Services Available:
Consultation services on building a website.
Website creation or recreation using the WordPress platform.
Emergency WordPress site repairs.
Monthly maintenance of your WordPress website.
Connect with John Overall via:
Twitter http://wppro.ca/twitter
FaceBook  http://wppro.ca/facebook
Linkedin  http://wppro.ca/linkedin
YouTube  http://wppro.ca/youtube
Stumbleupon  http://wppro.ca/stumbleupon
foursquare  http://wppro.ca/foursquare
slideshare   http://wppro.ca/slideshare
About JohnOverall.com
JohnOverall.com came about due the amalgamation of all of John's online personalities. This became possible in early 2009 with the discovery of WordPress. This online content management system provided in one tool everything that previously required about nine tools. John was able to amalgamate all his online websites into one platform and begin focusing on one particular area of the web.  Since 2009 JohnOverall.com has been building a reputation as one of the places to go when you need help and advice with WordPress. With a focus on education for the client JohnOverall.com offers services for not only creating your WordPress website but ongoing support and training so you can manage your own website.
I am based in Victoria, British Columbia, Canada offering some of the best work for WordPress.
Many folks who already know me, know I am a WordPress trainer and speaker. I have spoken at the Victoria WordCamp a several times now and I teach classes at Shoreline Community school. I am also a Mason belonging to Britannia Lodge #73 Victoria BC. I create WordPress websites and promote WordPress as the best CMS platform on the web today for creating your website.
I offer both a beginners class and an advanced users class on how to use WordPress. These WordPress Training classes are offered in Victoria BC and are held at Shoreline Community School on a regular basis you can check the link for class listings. I also create WordPress websites for others and help fix sites that get broken. If you have any WordPress needs please feel free to contact me.
Please feel free to contact me via the contact form or you can call 250-885-2888 with questions.