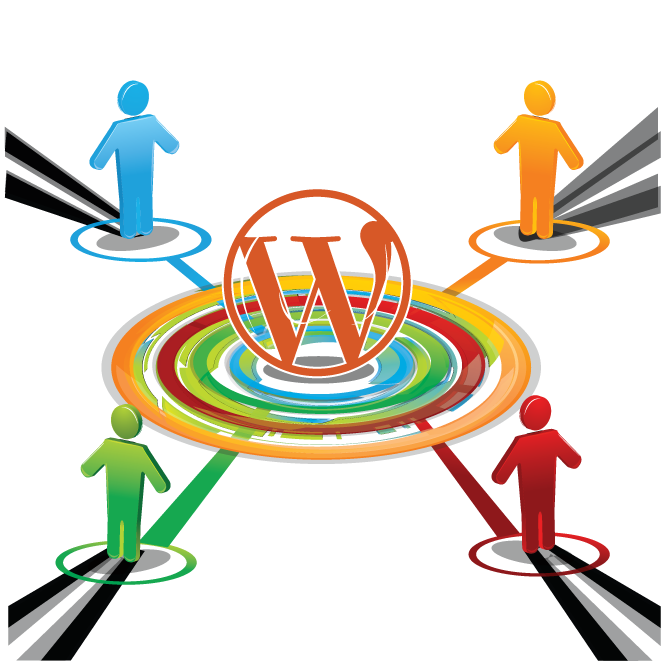 http://www.johnoverall.com/wp-content/uploads/2013/03/Episode110-WPPlugins-A-to-Z.mp3
Podcast: Play in new window | Download | Embed
Subscribe: Google Podcasts | Stitcher | RSS | More
WordPress Plugins from A to Z Episode 110

It's episode #110. And we've got plugins for Radio Station sites, In Post Twitter mentions, Social Media Content Locks, Social Counters, Social Feeds, and an easier way for the layman to add links into WordPress posts. All coming up next on WordPress Plugins A-Z.
This show supported by — CMS Commander — If you need a way to manage multiple installs of WordPress across multiple servers this is the plugin/Manager for you. Allows you to manage multiple sites with one click updates for everything as well as a centralized point for content production check it out at http://wppluginsatoz.com/cmscommand ?
Don't forget you can get the show notes at:
WordPress Plugins A-Z Podcast Can also be found at WPPluginsAtoZ.com
And head on over and review us at:
WordPress Plugins A-Z Podcast can be found on Stitcher Radio Click here to Download app or listen online Now.
WordPress Plugins A-Z Podcast can be found on the iTunes Store here.
>>>Self Promotion of my businesses here<<<
WordPress has become easier and easier to use over the past 5 years and as we know the easier it is to use the easier it becomes to break. Do you find that you suddenly need some quick WordPress support & need to figure out that one simple task? Correct that simple layout issue or has something broken and you have the white screen of death. Or maybe you have received notification of a hack on your site? Visit me for Emergency WordPress Support at WPPro.ca/Emergency for some quick tips or contact me and I can help you with live support via screen sharing or phone 818-850-7729.
---
Marcus is now available for phone consultations at http://marcuscouch.com/call. If you need help with WordPress, Podcasting, SEO or general Internet Marketing help, the new Clarity.fm platform is an easy way to schedule and pay for a consulting phone call.
John's & Marcus Rant: What to rant about?
Join me on the WordPress Medic Podcast find it at http://wpmedic.ca where I will be discussing in depth how to help your ailing WordPress website help you through those tough times and interviews with experts from all over the World.You can find the WordPress medic Podcast at iTunes Store here, Blubrry.com here, and Stitcher Radio and any place else you find me.
Something new has been brought to my attention http://www.cms2cms.com a service to convert CMS sites to another CMS site Presently, they offer migration from Joomla, Joomla K2 and Drupal to the latest WordPress, this platform is currently in beta so is free and I am looking for a test case to try out so if anyone has a site they want to convert to WordPress contact me and I'll be happy to do it with this service as a test case.
**WordPress Plugins Reviewed by John**
Feed Them Social 1.1.8
Version: 1.1.8
Author: SlickRemix
Last Updated: 15 hours ago
Requires WordPress Version: 3.4.0 or higher
Compatible up to: 3.5.1
Downloaded: 7,655 times
The Lowdown:
This is a very nice plugin for bringing in all kinds of streams of social stuff. The only thing I found was it has some layout issues that needed to be corrected.. You can use this to bring specialized social media content into your posts and it also has a widget to place material into. The free version allow you to generate short codes you place in your posts for the following Twitter, Facebook, Instagram if you want YouTube you will need the premium addon which is only $10 plus if you want to change the default # of posts you will need a premium plugin.. This is a great way to bring in that social content you have floating around and focus it into pages on your site.
Rating 3 Dragons

Subscribers Text Counter 1.6.4
Version: 1.6.4
Author: Chris Kwiatkowski
Last Updated: 129 days ago
Requires WordPress Version: 2.8 or higher
Compatible up to: 3.4.2
Downloaded: 12,600 times

The Lowdown:
This is a great little plugin to display your subscriber count from your various social media outlets. It is simple straightforward to use simply enter your account names for the various social outlets you want and then edit the fully customizable widget to display your links.. It is a nice looking way to show off your followings. plus if your CSS inclined you can customize in numerous ways.
Rating 3 Dragons

a great suggestion from Yoram
Konverto 1.1.0
Version: 1.1.0
Author: Jörg Burbach
Last Updated: 5 days ago
Requires WordPress Version: 3.0 or higher
Compatible up to: 3.5.1
Downloaded: 63 times
The Lowdown:
While this is a straightforward plugin is does solve what I feel should be right in the core of WordPress.. That is making any link your create such as http://JohnOverall.com clickable without having to go to the add link button in your editor. I can't count the number of times I have created a post a then discovered that I need to go back and edit simple links to make them clickable..
Rating 4 Dragons

**WordPress Plugins Reviewed by Marcus**
Radio Station
http://wordpress.org/extend/plugins/radio-station/
Requires: 3.3.1 or higher
Compatible up to: 3.5.1
Last Updated: 2013-2-25
Downloads: 28
Radio Station is a plugin to run a radio station's website. It's functionality is based on Drupal 6's Station plugin, reworked for use in WordPress. The plugin includes the ability to associate users with "shows" (schedulable blocks of time that contain a description, and other meta information), and generate playlists associated with those shows. The plugin contains a widget to display the currently on-air DJ with a link to the DJ's show and current playlist. A schedule of all show can also be generated.
Rating: 4 out of 5


——
Twitter mentions in posts
http://wordpress.org/extend/plugins/twitter-mentions-in-posts/
Requires: 3.0.0 or higher
Compatible up to: 3.5.1
Last Updated: 2013-2-25
Downloads: 27
This plugin fetch all tweets from Twitter, which has been written about some of your posts. For new article are changes checking every hour. For oldone it is question one or two days.
You can set how many tweets to show and in swich format. It can be regular HTML or embed tweets generated by Twitter javascript.
List of tweets is automaticky show above comment form, but your can also do manually by put function <?php tmip_show_tweets() ?> into your WordPress theme.
Just remember, Twitter allow to search tweets only few days old, so i will show probably only in new articles. Be patient.
Rating: 4 out of 5

———–
OnePress Social Locker
http://wordpress.org/extend/plugins/social-locker/
Social Locker is a set of social buttons and a locker in one bottle. It allows you to lock a part of content on a web page until a user clicks one of the social buttons (Facebook Like, Tweet Button, Google +1) and help you to get more likes/tweets/+1s, traffic and customers!
Do you still place social buttons on every page of your site? But users don't click the ones as often as you would like?
You should give people a reason why they need to click your social buttons. Even if people like your content, site or fanpage, they don't click the buttons because they don't worry about you, your benefits or your traffic. It's not their problem.
Key Features
Any URL to like/tweet/+1. You can set any URL that will be used to share for social buttons.
SEO friendly. Locked content is still available for search bots (Google, Bing, etc).
Highly customizable. The plugin provides a considered html markup that allows you to create your own style for the locker. You can change colors, fonts, sizes, paddings, backgrounds, shadows, icons and all for any locker element. No coding required. Just add some CSS rules.
Preset Styles and Effects. We want to make a use of our plugins as simple as possible.
So we added some modern preset styles and effects for you. Every update we will add new ones. Feel free to use they.
Remembers users who already unlocked your content (via local storage and cookies).
Compatible with all the popular browsers.
Locks any type of content: text, videos, images, links, forms and more.
Click here to view the live demo!
The plugin is a free edition of the premium social locker plugin. You can activate premium features for a trial period inside the plugin.
Rating: 5 out of 5

Just some reminders:
Rate us at iTunes, blubrry.com, ViaWay.com, Stitcher Radio and any place else you find us.
What's coming in future podcasts:
Special guests with their own plugin picks

How to Contact Us:
John can be contacted at:


Marcus can be contacted at:

---
https://www.johnoverall.com/wp-content/uploads/2013/03/wordpress-connect-clear.png
666
666
John
https://www.johnoverall.com/wp-content/uploads/2017/10/John-Overall-Logo-PNG-to-go-on-GREEN-Horizontal.png
John
2013-03-01 10:07:22
2013-03-01 10:07:22
Radio Station sites, In Post Twitter mentions, Social Media Content Locks, Social Counters, Social Feeds