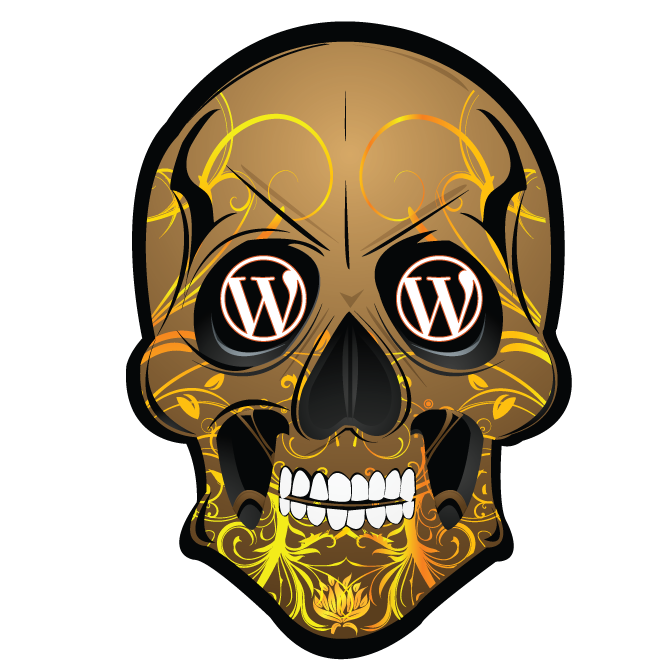 http://www.johnoverall.com/wp-content/uploads/2013/09/Episode139-WPPlugins-A-to-Z.mp3
Podcast: Play in new window | Download | Embed
Subscribe: Google Podcasts | Stitcher | RSS | More
WordPress Plugins from A to Z Episode 139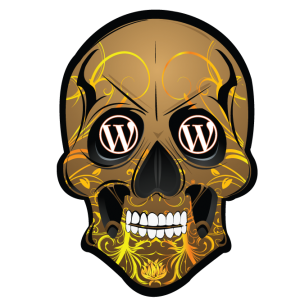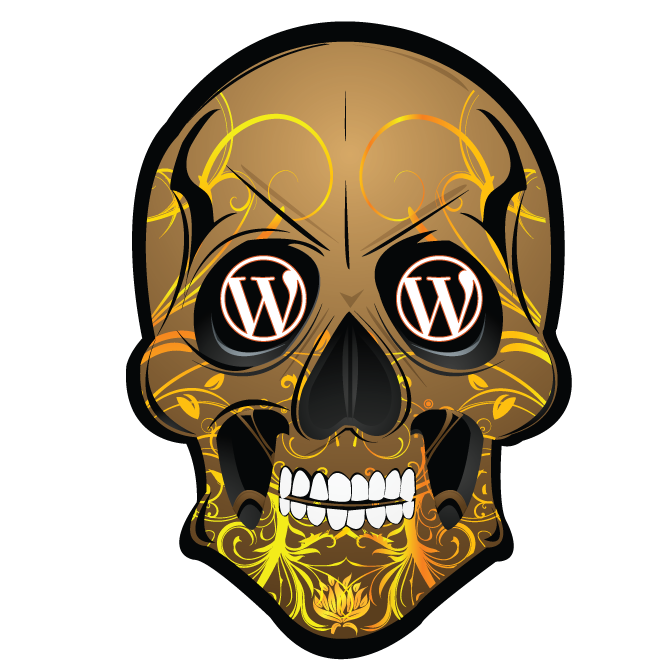 It's episode 139 and we've got plugins for Subtitles, Business Directories, Multiple Featured Images, Image Credit Attribution and a great new plugin for creating default post images. All coming up on WordPress Plugins A-Z!
Don't forget you can get the show notes at:
WordPress Plugins A-Z Podcast Can also be found at WPPluginsAtoZ.com
And head on over and review us at:
WordPress Plugins A-Z Podcast can be found on Stitcher Radio Click here to Download app or listen online Now.
WordPress Plugins A-Z Podcast can be found on the iTunes Store here.
The show is also part of the regular rotation on WordPress Radio, which you can tune into at wpr.fm.
>>>Self Promotion of my businesses here<<<
WordPress has become easier and easier to use over the past 5 years and as we know the easier it is to use the easier it becomes to break. Do you find that you suddenly need some quick WordPress support & need to figure out that one simple task? Correct that simple layout issue or has something broken and you have the white screen of death. Or maybe you have received notification of a hack on your site? Visit me for Emergency WordPress Support at WPPro.ca/Emergency for some quick tips or contact me and I can help you with live support via screen sharing or phone 818-850-7729.
---
Marcus is now available for phone consultations at http://marcuscouch.com/call. If you need help with WordPress, Podcasting, SEO or general Internet Marketing help, the new Clarity.fm platform is an easy way to schedule and pay for a consulting phone call.
John's & Marcus Rant: What to rant about?
Join me on the WordPress Medic Podcast find it at http://wpmedic.ca where I will be discussing in depth how to help your ailing WordPress website help you through those tough times and interviews with experts from all over the World.You can find the WordPress medic Podcast at iTunes Store here, Blubrry.com here, and Stitcher Radio and any place else you find me.
Note: Looking for a few good plugin developers out there who freelance in the area of customizing existing plugins or can write addons to plugins. Requirements must have a couple projects to review, have the ability to set a price and timeline for completion and stick to both.
Contact John at 818-850-7729 or email john@wppro.ca
WordPress News and other interesting WordPress related posts:
Marcus on The WordPress Chick Podcast.
Theme Seller Reviews: Winners and Losers
**WordPress Plugins Reviewed by John**
Rublon 1.1.9
The Lowdown:
This plugin allow you to use a two factor login to define trusted devices. It is simple is its setup just download an app add your email and do some scanning. This is a pretty nice plugin to extra security for your website. It seem to be not tied to the IP but to the actual computer since I have multiple computers running though same IP I did a check on my other machine and once you hit the wordpress login i9t then skips to the Rublon Q-code to be scanned by your phone before being allowed to login. all in all very nice and smooth seems to work great
Rating 5 Dragons.
Genesis Subtitles 1.2
The Lowdown:
This plugin allows you to create a great subtitle for your post that is outputted as a H2 tag. It is a specific genesis plugin so if you do not have the genesis theme system it won't help. One caveat is that you will need to use the pro themes from Genesis otherwise you will need to add a little code to your functions file. all in all it is pretty nice.
Rating 3 Dragons
Business Directory Plugin 3.1.1
The Lowdown:
This is a freemium plugin but i think they might be reaching a bit in the nickle and dime department since they want to charge for the simple paypal module. All in all though it is a nice plugin to create a listing of places or to start your own directory. You can create one that has featured listings and paid listing with the paid modules.  However if you want something like the google maps you will need to get that module.. From what I see if you want it to work its best you will need all the modules..
Rating 4 Dragons
**WordPress Plugins Reviewed by Marcus**
Dynamic Featured Image enables the option to have MULTIPLE featured images within a post or page. This is especially helpful when you use other plugins, post thumbnails or sliders that feed off Featured Images. Let's suppose that you have a WordPress theme that uses post thumbnails on the front page, a full width slider that features post information with a high resolution image and a full size image within the post itself. Why limit yourself to one image that has to be scaled and sized according to the application? DFI allows you to add a number of featured images to each post that can be "collected" by the various theme functions. You can alter most plugins that propagate featured images with just a slight amount of code changes. Once you have configured your featured image plugins to pull from the correct source ID, you can easily take care of all your post image variations directly within the post editor.
Rating: 4 out of 5
—-
Credit Tracker is a new solution for providing attribution credits to photographers and image creators. The plugin adds new custom fields for Image Source, Image Owner/Author, Publisher and License information. Plugins like this are a welcome relief to many professional photographers out there. Far too often, these image creators fall victim to people lazily using photography from Google Image Search results without getting a stitch of credit for their commercial or Creative Commons work. Credit Tracker is turning the tables on this negative practice by allowing proper "author" attribution. The plugin's shortcode allows you to display all of the photo credits for the post in a clean table format.
Rating 4 out of 5
—-
Default Post Thumbnail Image creates a default thumbnail image to use in posts. In development this is an invaluable plugin to help test theme layouts and post display configurations. Sometimes I want to make a ton of posts and not have to go through all the effort of adding post thumbnails to each one. There are other occasions in which I may forget to add a post image, resulting in an ugly looking home page that doesn't have a proper image within the post snippet. This plugin helps to alleviate both of those issues by letting you add a default image. When there is no image used within a post, the default image appears. Example usage might be to use your brand logo or an "image coming soon" image type. For developers of themes, perhaps an ugly bright green default image would be the best to use so that you know what posts to change. Either way, this is an excellent lazy plugin to add to any WordPress installation that uses post thumbnails.
Rating 5 out of 5
—
**Rambling Last Words and Plugin Wrapup
John: Rublon 5, Genesis Subtitles 3, Business Directory Plugin 4
Marcus: Dynamic Featured Image – 4, Credit Tracker – 4, Default Post Thumbnail Image – 5
Commercial:
Well as everyone knows hosting is a big part of how well your WordPress website runs and if you're looking for hosting either for something new or to change to a better provider I can recommend GreenGeeks Hosting. And if you enter the code "PLUGINS" you can save $30 off their 1, 2, or 3 Year EcoSite or EcoSite Canada packages. Click Here to Save Now!
Also check out the WPPlugins Daily Newspaper from paper.li at http://wpnews.wpmedic.ca/
123Inkjets Coupon Code PLUGIN123 gives you 10% off all replacement inkjet cartridges, plus free shipping on all orders over $50. Why buy ink at the local office supply store for $15 a pop? Buy in bulk, use this coupon and get them for as low as $4 each!
Just some reminders:
Rate us at iTunes, blubrry.com, ViaWay.com, Stitcher Radio and any place else you find us.
What's coming in future podcasts:
Special guests with their own plugin picks.
How to Contact Us:
John can be contacted at:
Marcus can be contacted at:
---
https://www.johnoverall.com/wp-content/uploads/2013/09/wp-skull.png
666
666
John
https://www.johnoverall.com/wp-content/uploads/2017/10/John-Overall-Logo-PNG-to-go-on-GREEN-Horizontal.png
John
2013-09-27 15:43:43
2013-09-27 15:43:43
Subtitles, Business Directories, Multiple Featured Images, Image Credit Attribution