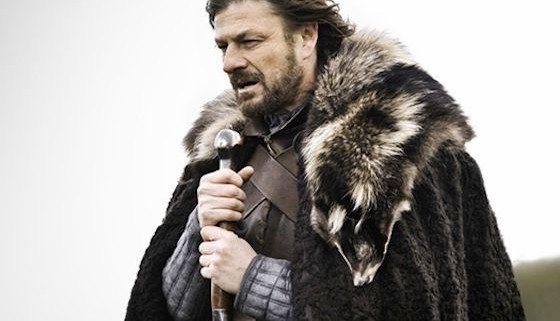 http://www.johnoverall.com/wp-content/uploads/2015/08/Episode228-WPPlugins-A-to-Z.mp3
Podcast: Play in new window | Download | Embed
Subscribe: Google Podcasts | Stitcher | RSS | More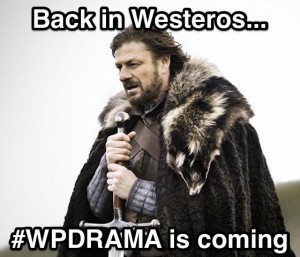 It's Episode 228 and I've got plugins for Ultimate Branding, WordPress Security, and a great fun way to annoy your friends. It's all coming up on WordPress Plugins A-Z!
Intro Music Here
Introduce the Hosts
Don't forget you can get the show notes at:
WordPress Plugins A-Z Podcast Can also be found at WPPluginsAtoZ.com or on Twitter @wppluginsatoz
And head on over and review us at:
WordPress Plugins A-Z Podcast can be found on Stitcher Radio Click here to Download app or listen online Now.
WordPress Plugins A-Z Podcast can be found on the iTunes Store here.
Follow the show on Twitter @wppluginsatoz
>>>Self Promotion of our businesses here<<<
WordPress as great as it is sometimes has trouble and when you face thI at trouble I am there to help you solve it get get you back up and running. This may be time for some Emergency WordPress Support for any question contact John at WPPro.ca/Emergency or give me a quick call at 818-850-7729. If you just need some quick tips to do it yourself check out WPPro.ca/Emergency
–
If you're seeking better ways to grow your site traffic, get more conversions and increase user engagement, consider joining the program at OnlineBizCoach.com. Marcus is preparing the entire course system now, and by signing up to the newsletter, you'll be first in line to join the new program when it opens later this month!
John's Rant: What to rant about?
Just a little not about Marcus seems last week I made it sound like he was dying r something well its none of that, he just needs time off for personal reasons. He will eventually be back with us.
So for this week I ramble a bit about #WPDrama and how its pretty interesting in a macabre kinda of way. Seems there is a regular influx as the story after the plugins will show and there is the usual bitching about the community as a whole and those that defend it at the same time.
I also started following a couple blogs after the recent drama and have since picked up some useful tidbits to start passing along. Such as this article about 8 WordPress Development Tools You Probably Aren't Using over at https://premium.wpmudev.org/blog/wordpress-dev-tools/ listing tolls and sites such as a WordPress hooks directory and more. Also this article 30+ Free Pro Resources for Building Killer WordPress Websites in Way Less Time https://premium.wpmudev.org/blog/free-pro-wordpress-resources/ with great listing such as CSS tricks and What wordPress theme is that a tool to help you discover what theme someone is using on that great site you like.
Interesting Sites Running WordPress:
Listener Feedback / Audio Clips
*WordPress Plugins Reviewed by John Overall**
Premium Plugin
Ultimate Branding
https://premium.wpmudev.org/project/ultimate-branding/
The Lowdown:
This is another in my long list of plugins for WordPress MU and again it is from the guys over at WPMU-Dev. It is a pretty nice plugin that allows you to customize many settings in your MultiUser site. You can teak things such as the login image, have a custom admin bar, remove dashboard widgets, set global header and footer content great place for advertising. set up unique colour schemes, networkwide text changes such as removing the "howdy and more. All in all a pretty nice plugin.
Rating 4 Dragons
Referred by Kuba Mikita
Bug – fly on the screen
The Lowdown:
OK this is just funny, it provides nothing of real value but is fun and a bit annoying. the fly lands then crawls around a bit stops and crawls some more basically like a real fly on your screen it just won't go away. I suggest install as a MU plugin to really annoy someone when they cannot see it in the plugin list to turn it off.
Rating 4 Dragons.
Referred by Lauren Ladra
McAfee SECURE
The Lowdown:
Well for a freemium security plugin I had hoped for a little more. After installing it runs some scans not sure what they are as I was not able to determine that, it allows you to add a secure mark from Mcaffee which can be a good thing for the average visitor. it doe have a couple premium options such as some diagnostics for broken links, missing images slow pages and server errors. Enabling the mcaffee mark to appear in Google search listing results. Engagement trust mark not sure what that does.
All in all npot too bad a plugin not what I need for fixing broken site I thinkg though.
Rating 4 Dragons.
WordPress News and other interesting WordPress related posts:
Bit of a slow news week for me as far as WordPress goes since the #wpdrama seems to have dies down for a bit over the Matt Thesis domain issue. But there is always something new to carry it on. Authors Rating their own Plugins: A WordPress.org Epidemic: https://proplugindirectory.com/authors-rating-own-plugins/
A pretty good read and for all you plugin authors if you want an unbiased rating send you plugin here.
Plugins Overview:
John's Plugins:  Ultimate Branding – 4, Bug – fly on the screen – 4,
Commercial:
It is easier than ever now to share your Fitness Story **Start Your own Free Fitness Blog/Website at http://TheFitYou.ca ** The Fit You is a health and fitness community WordPress website where you can have your own free blog/website and for only a few dollars you can have a full complete e-commerce site without all the headaches of keeping it upto date. Check it out now at http://TheFitYou.ca
Be sure to sign up to Marcus' mailing list at MarcusCouch.com! He has a lot of new, exclusive content that he doesn't blog, but adds to his private newsletter. Come see what he's got going on!
Just some reminders:
Rate us at iTunes, blubrry.com, ViaWay.com, Stitcher Radio and any place else you find us.

How to Contact Us:
John can be contacted at:
Marcus can be contacted at:
https://www.johnoverall.com/wp-content/uploads/2015/08/CLBqqhBWEAIEEhh.jpg
480
560
John
https://www.johnoverall.com/wp-content/uploads/2017/10/John-Overall-Logo-PNG-to-go-on-GREEN-Horizontal.png
John
2015-08-03 06:02:15
2015-08-02 21:03:49
WordPress Plugins A-Z #228 Ultimate Branding