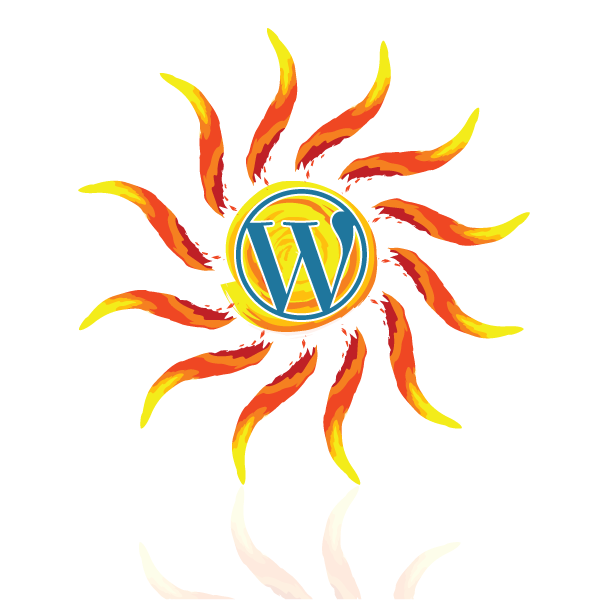 http://www.johnoverall.com/wp-content/uploads/2013/11/Episode146-WPPlugins-A-to-Z.mp3
Podcast: Play in new window | Download | Embed
Subscribe: Google Podcasts | Stitcher | RSS | More
WordPress Plugins from A to Z Episode 146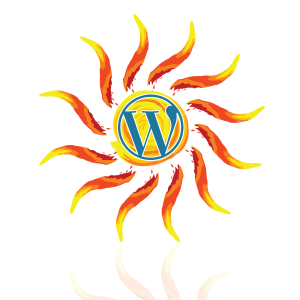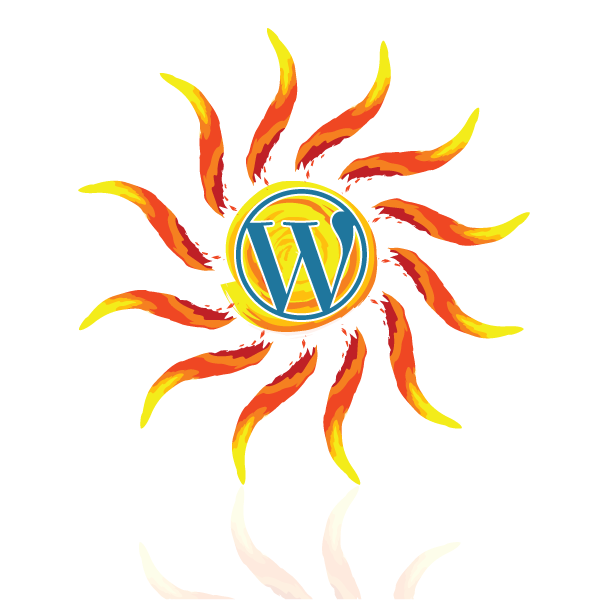 It's episode 146 and we've got plugins for duplicating widgets, Polls, Surveys, Album players for Musicians and a great new plugin for managing Email Subscriptions directly within WordPress. All coming up on WordPress Plugins A-Z!
Don't forget you can get the show notes at:
WordPress Plugins A-Z Podcast Can also be found at WPPluginsAtoZ.com
And head on over and review us at:
WordPress Plugins A-Z Podcast can be found on Stitcher Radio Click here to Download app or listen online Now.
WordPress Plugins A-Z Podcast can be found on the iTunes Store here.
The show is also part of the regular rotation on WordPress Radio, which you can tune into at wpr.fm.
>>>Self Promotion of our businesses here<<<
WordPress has become easier and easier to use over the past 5 years and as we know the easier it is to use the easier it becomes to break. Do you find that you suddenly need some quick WordPress support & need to figure out that one simple task? Correct that simple layout issue or has something broken and you have the white screen of death. Or maybe you have received notification of a hack on your site? Visit me for Emergency WordPress Support at WPPro.ca/Emergency for some quick tips or contact me and I can help you with live support via screen sharing or phone 818-850-7729.
–
---
John's & Marcus Rant: What to rant about?
Join me on the WordPress Medic Podcast find it at http://wpmedic.ca where I will be discussing in depth how to help your ailing WordPress website help you through those tough times and interviews with experts from all over the World.You can find the WordPress medic Podcast at iTunes Store here, Blubrry.com here, and Stitcher Radio and any place else you find me.
Note: Looking for a few good plugin developers out there who freelance in the area of customizing existing plugins or can write addons to plugins. Requirements must have a couple projects to review, have the ability to set a price and timeline for completion and stick to both.
Contact John at 818-850-7729 or email john@wppro.ca
Listener Feedback / Audio Clips
Tali has a suggestion about Image Cleanup. It has worked well for her, even after initial difficulties. This is another great lesson in working with the developer to get things the way you need them to function. Often times the developer is so lost in code that they forget about the simplest of steps of functionalities.
Guy Cook has a thank you for us.
WordPress News and other interesting WordPress related posts:
WordPress Twenty Fourteen Project Enters Crunch Time for 3.8 Release
The Twenty Fourteen project team, led by Lance Willett, is working like crazy to get the theme ready for the upcoming 3.8 release. The theme's inclusion in 3.8 is dependent upon how many things can be accomplished during the crunch time before the merge window closes. Twenty Fourteen is a VERY Featured Image heavy theme. WIll be interesting to check it out and see if the team can make the 3.8 drop deadline.
**WordPress Plugins Reviewed by John**
YOP Poll 4.5
Version: 4.5

Author: yourownprogrammer

Last Updated: 4 weeks ago

Requires WordPress Version: 3.3 or higher

Compatible up to: 3.6.1

Downloaded: 48,974 times
The Lowdown:
This is a great polling plugin that displays nicely and has controls on it for cookie and IP in comparison it seems to be a better one than the other I have tested..
Rating 4 Dragons
WordPress Simple Survey 2.2.9
Version: 2.2.9

Author: Richard Royal

Last Updated: 2 years ago

Requires WordPress Version: 3.3.1 or higher

Compatible up to: 3.3.2

Downloaded: 54,945 times
The Lowdown:
This plugin is great tool for creating a survey for your site that can then be stored in the database sent to you when complete and redirect your users to separate parts of your site depending on their answers.  It will also send out a response to them. You can then export the info to a cvs and even get the user info to add them to an email list if need be.
Rating 4 Dragons
Space Boxes 1.0
Version: 1.0

Author: Nick Haskins

Last Updated: 2 hours ago

Requires WordPress Version: 3.5 or higher

Compatible up to: 3.7.1

Downloaded: 13 times
The Lowdown:
This is an interesting way to add galleries to your site. Its uses custom posts types to display the galleries in any post. You can control the layout via the shortcode and have different layouts on a per post basis. It is a brand new -plugin and was not what i was hoping for but shows some promise so will keep an eye on this one.
Rating 3 Dragons
**WordPress Plugins Reviewed by Marcus**
Widget Alias
http://wordpress.org/plugins/widget-alias/
Requires: 3.0 or higher
Compatible up to: 3.7.1
Last Updated: 2013-11-11
Downloads: 38
Widget Alias allows you to create an "alias" of any existing widget, effectively reproducing / duplicating it. This can be especially handy when you want the same widget to appear in multiple sidebars. Normally you would have to edit each widget independently, but Widget Alias means you'll only have to edit one.
This came CLOSE to what I was looking for, which was a clone widget plugin. This one did the trick though.
Rating: 4 out of 5
—
CircuPress
http://wordpress.org/plugins/circupress/
CircuPress is the only email service provider developed specifically for WordPress. Manage subscribers and send compliant emails directly from your WordPress administration panel.
CircuPress Email Marketing features
Subscriber Management

Email Editor

Campaign Reporting

Subscriber Import

Bounce Management

Click Tracking

Sign-Up Widget

Scheduled Daily Digest

Scheduled Weekly Digest

Advanced Template Access

Helpdesk

Email Support

Deliverability
For more information, check out CircuPress
Rating: 5 out of 5
—
Audio Album
http://wordpress.org/plugins/audio-album/
Audio Album uses the default audio capabilities of mediaelement.js included with core WordPress files.
It enables you to style a group of audio files (MP3 etc) as single block formatted as an album. Note: This plugin does not change a group of tracks into a playlist or anything fancy like that. If you think you need that functionality, this is probably not the right plugin for your project.
You can display as many Audio Albums on your site as you want, and can multiple albums on each page.
Usage:
There are two shortcodes that should be used [audioalbum] and [audiotrack] which allows you full control.
Rating: 4 out of 5
—
**Rambling Last Words and Plugin Wrapup
John:  YOP Poll – 4, WordPress Simple Survey – 4, Space Boxes – 3
Marcus: Widget Alias – 4, CircuPress – 5, Audio Album – 4
Commercial:
Well as everyone knows hosting is a big part of how well your WordPress website runs and if you're looking for hosting either for something new or to change to a better provider I can recommend GreenGeeks Hosting. And if you enter the code "PLUGINS" you can save $30 off their 1, 2, or 3 Year EcoSite or EcoSite Canada packages. Click Here to Save Now!
123Inkjets Coupon Code PLUGIN123 gives you 10% off all replacement inkjet cartridges, plus free shipping on all orders over $50. Why buy ink at the local office supply store for $15 a pop? Buy in bulk, use this coupon and get them for as low as $4 each!
Just some reminders:
Rate us at iTunes, blubrry.com, ViaWay.com, Stitcher Radio and any place else you find us.
Also check out the WPPlugins Daily Newspaper from paper.li at http://wpnews.wpmedic.ca/
What's coming in future podcasts:
Special guests with their own plugin picks.
How to Contact Us:
John can be contacted at:
Marcus can be contacted at:
---
https://www.johnoverall.com/wp-content/uploads/2013/11/wordpress-shines.png
600
600
John
https://www.johnoverall.com/wp-content/uploads/2017/10/John-Overall-Logo-PNG-to-go-on-GREEN-Horizontal.png
John
2013-11-14 06:11:23
2013-11-13 23:26:57
Duplicating widgets, Polls, Surveys, Album Players for Musicians