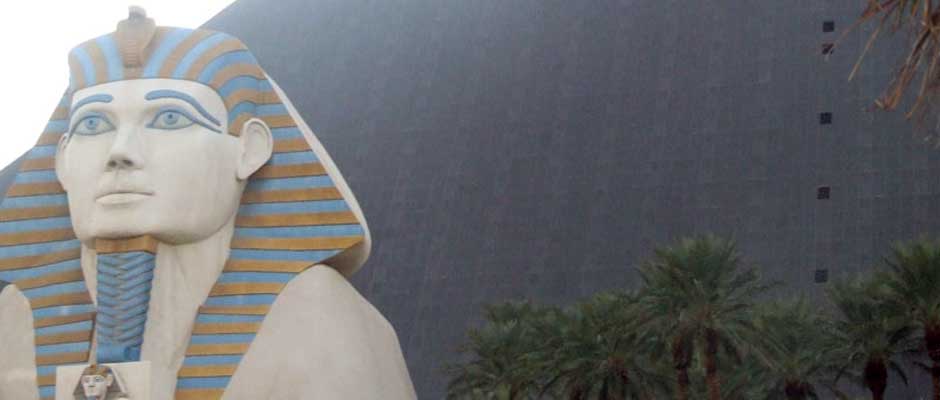 http://www.johnoverall.com/wp-content/uploads/2012/08/Episode83-WPPlugins-A-to-Z.mp3
Podcast: Play in new window | Download | Embed
Subscribe: Google Podcasts | Stitcher | RSS | More
It's Episode #83 and boy do we have some great plugins for you this show. We've got plugins that manage Twitter, a way to embed static HTML into WordPress, a plugin that nukes every shred of content on your site, Analytics tools, and we're counting WORDS with a plugin that is so good, it needs to be a standard install in your WordPress sites from now on. You've got it on the best WordPress show on the planet.. It's WordPress Plugins A-Z!
This Podcast Can now be found at WPPluginsAtoZ.com
World of WordPress News and other interesting WordPress related posts:

You can now FAVORITE plugins in the WordPress.org repository! Great way for users (and especially your two show hosts) to remember what plugins you were looking at. Just click the HEART icon in the WordPress.org plugin detail screen and it will be favorited and remembered the next time you login to wordpress.org.
**WordPress Plugins Reviewed by John**

Tweet My Post 1.7.21

Version: 1.7.21
Author: Kishan Gor
Last Updated: 5 days ago
Requires WordPress Version: 3.0 or higher
Compatible up to: 3.4.1
Downloaded: 6,647 times
The Lowdown:
So my usual standby plugin for sending tweets has been discontinued and I had to find a new one and this is it. While this plugin does require you to create a twitter app that is not too difficult a task. Once installed and you have your app ready it produces a nice extra box in your post creation area that allows you to check out what is about to be tweeted. this may very well become my new standard.. Although not automatic like I would like it is close since it is right there in your posts window. Unfortunately I do not get to use this on my site but will on others seems I am running something that conflicts with it.. When on it kills almost all my jquery and java not sure why am probably sure it is me since I run so much stuff. eventually I will solve and will report when i do.  So what do I what I always do find another one
Rating: 3 dragons

---

WP Tweet Button 2.1.3

Version: 2.1.3
Author: Tanin Ehrami
Last Updated: 461 days ago
Requires WordPress Version: 3.0 or higher
Compatible up to: 3.1.4
Downloaded: 144,753 times
The Lowdown:
This one provides several options for the tweet and the ability to add a tweet this button with customizations on a per post basis. It was actually working with my mess of plugins so away I went. I also discovered that it will work on automation as well as allow you to make custom changes to the tweet going out as well as placing the Twitter user name as a referral that someone might want to follow if they tweet it out.
Rating 4 Dragon
---

Open, Web Analytics
http://www.openwebanalytics.com/
The Lowdown:
Since I have jumped so high on what I am trying to do now I thought it would be nice to track where my visitors are going on my site and follow their path live. So I went looking for something better than what I was using for tracking. This is the closest I have come so far. It track's just about everything.. It is an opensource project that is cross platform and since of course WordPress is somewhat popular they have created it as a plugin for wordpress. Simply make sure you download the WordPress plugin version and then upload it to your site like any other plugin turn it on and go. It has a live view function and you can see where people are going where they went and how long they spent on each page. The Idea of course I am working on directing folks though my site with better visual clues. and I think this will help.
Rating 5 Dragons
**WordPress Plugins Reviewed by Marcus**
Empty WP Blog/Website
http://wordpress.org/extend/plugins/empty-wp-blog-or-website/
Requires: 2.0.2 or higher
Compatible up to: 3.1.4
Last Updated: 2012-8-12
Downloads: 52
One click solution for make your blog/website empty. Delete all your posts, pages, media(images,videos,etc) , tags and categories.
Marcus' Take: For me, I always set up dummy content to my stage sites as a placeholder. Once the site is complete and it's time to migrate, it's always a chore to have to manually delete everything. This is a great one to use to make all your site content go away with one click. A true time saver.
Rating: 4 Dragons

—
Static Pages
http://wordpress.org/extend/plugins/static-pages/
Requires: 3.2 or higher
Compatible up to: 3.5
Last Updated: 2012-8-11
Downloads: 193
Automatically wrap a WordPress Theme around a static HTML page. Add the look and feel of WordPress to legacy HTML files.
The Static Pages plugin takes any existing html file and wraps it with a WordPress theme. Legacy html files can take advantage of all of the WordPress features such as sidebars, widgets and shortcodes.
The plugin works only with HTML type files with the extension of .htm, .html, or .shtml. It extracts the title of the page, the content and any javascript in the header and throws away the rest. It then creates a fake post which it displays in the currently active theme. The legacy web page will appear as a WordPress page using the theme formatting with the theme headers, sidebars and footers.
After installing the plugin it is necessary to alter or add an .htaccess file to the area in your site where the static pages reside. The plugin generates the correct .htaccess directives and you can find them on the plugin's settings page. You can add the lines to the WordPress generated .htaccess after the WordPress section.
The plugin leaves all of the original file's BODY intact. If the original static page contained headings, menus, sidebars, etc, they will remain and be wrapped in the WordPress theme. Server Side includes (SSI) will, however, be ignored by PHP.
Marcus' Take: I used this plugin to wrap an older client site page into WordPress. The client page was an aspx gateway form html page. Rather than trying to reinvent the wheel and re-encode this into WordPress, I used this plugin instead. It worked great
Rating: 4 Dragons

—
Post Admin Word Count
http://wordpress.org/extend/plugins/post-admin-word-count/
Requires: 3.0 or higher
Compatible up to: 3.4.1
Last Updated: 2012-8-14
Downloads: 87
Post Word Count adds a sortable column to the admin's post manager, displaying the word count for each post.
Marcus' Take: We often create new drafts in WordPress every time we get an idea to blog. The problem is that there is no easy way to see which drafts you've already started working on. This plugin allows the functionality to sort all of your posts, including drafts, by the post's word count. This should be a part of the next WP Core upgrade. Why have we not had this all along?
Rating: 5 Dragons

—
Just some reminders:
Rate us at iTunes, blubrry.com, ViaWay.com and now on Stitcher Radio check us out.
What's coming in future podcasts:
More Lazy Plugins
How to Contact Us:

John can be contacted at:

on my website @ http://www.johnoverall.com/
Twitter @Ahkonsu
Facebook at  http://www.facebook.com/JohnOverallcom
email: john@wppro.ca

Marcus can be contacted at:

Marcus Couch can be contacted at his website at marcuscouch.com
Twitter  @marcuscouch
Facebook at facebook.com/marcuscouch
email: marcus@wppluginsatoz.com
---
https://www.johnoverall.com/wp-content/uploads/2012/08/eye-of-god.jpg
400
940
John
https://www.johnoverall.com/wp-content/uploads/2017/10/John-Overall-Logo-PNG-to-go-on-GREEN-Horizontal.png
John
2012-08-23 18:32:36
2012-08-23 18:50:07
WordPress Plugins Analytics, Twitter and Counting Words #83